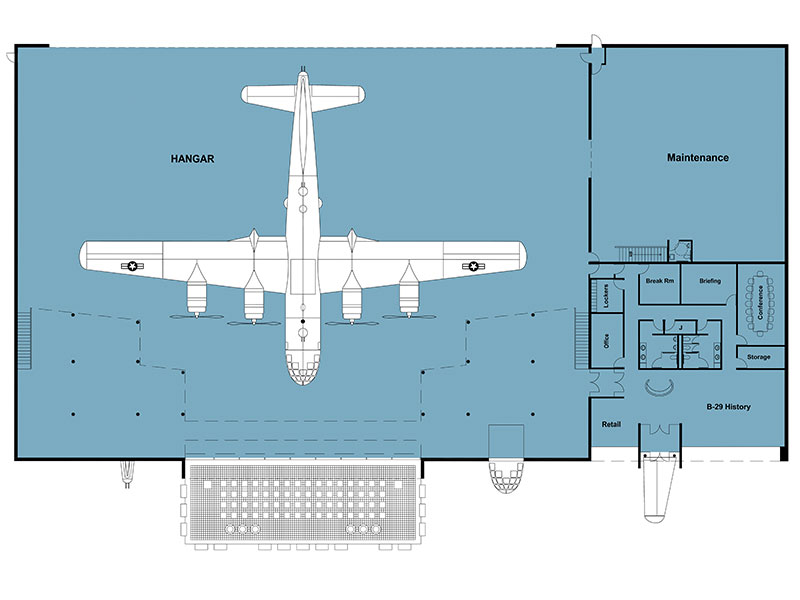 Construction remains on-schedule and on-budget for the B-29 Doc Hangar and Education Center that is being built at Eisenhower National Airport in Wichita, Kan.
Construction crews have completed the installation of the steel for the pre-fabricated metal building and will soon begin work to enclose the hangar structure. The video below shows the latest view of the hangar (as of June 22, 2018) as crews put the finishing touches on the steel erection for the project.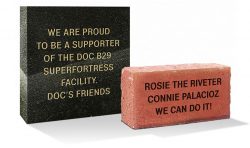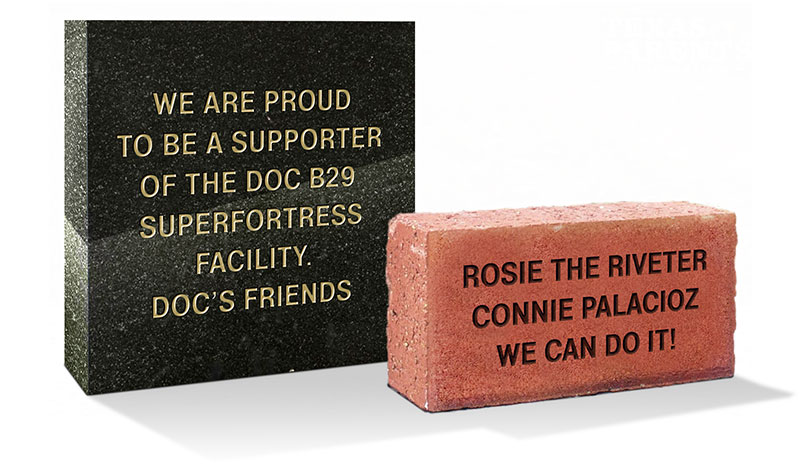 As of the beginning of June, we had raised $5.5 million toward the $6.5 million project (about $200,000 has been raised over the past month). While we are confident we have enough money to build the hangar, to launch our vision of STEM (science, technology, engineering, math) and develop the teaching and learning opportunities inside the hangar we need your help. One way you can get involved in the Hangar Brick program. Purchasing a brick is an excellent way for you or anyone you know to get involved in the project and leave your mark on this unique educational and maintenance facility. Click here to learn more and order your brick TODAY!
As we move forward into the summer and continue our tour season, we are fulfilling our mission of Honoring the Greatest Generation, while Connecting and Educating current and future generations about the historical and scientific significance of Doc and the B-29 Superfortess. Every tour stop generates excitement and bolsters our vision to be able to create unique and one-of-a-kind experiences to learn about history and the STEM (science, technology, engineering and math) education in a way that only Doc can accomplish.
And in case you missed it, Doc has added two additional airshows to the tour list for this year.  Click here to learn more.