Take a Ride of a Lifetime
Ride in B-29 Doc!
Buy Tickets Online
Fly through the skies in B-29 Doc, a rare World War II bomber! Experience a piece of history 8,000 feet up, as you find yourself where veteran's once sat as they fought for freedom.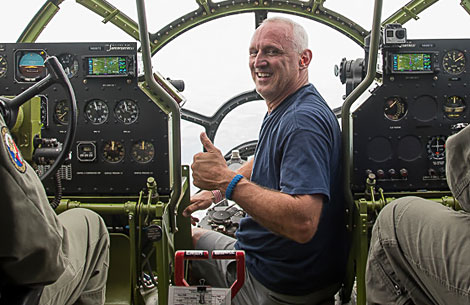 Events & Tour Schedule
Upcoming Events
August 2019
September 2019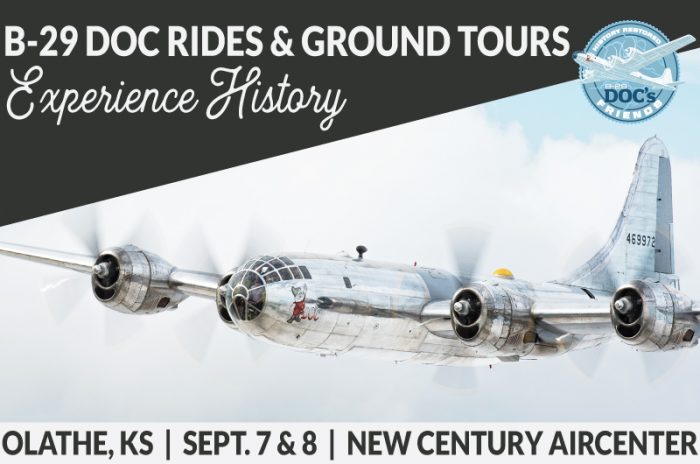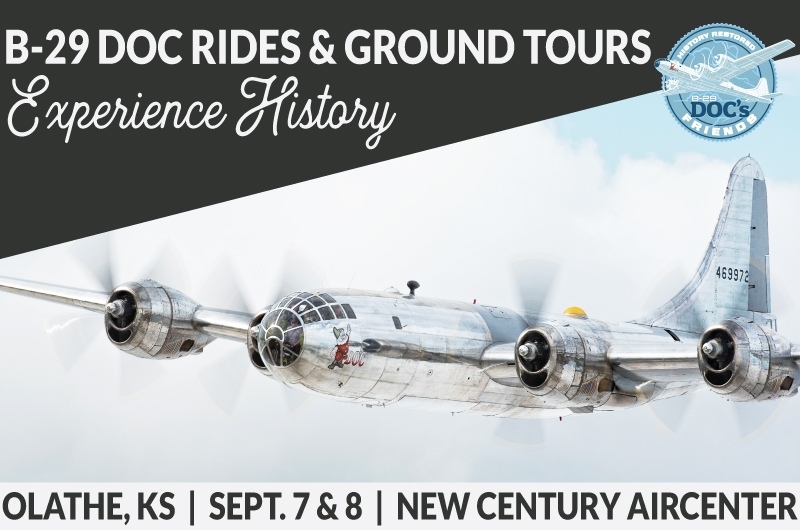 The B-29 Doc Flight Experience tour will land in Olathe and New Century, Kan., September 6-8. Doc will arrive at New Century Airport Friday, September 6 and will be available for ground and flight deck tours Friday evening and then in the afternoon Saturday and Sunday, September 7-8, following ride flight experiences. Gates will open September 6 at 3 p.m. until 7 p.m. for static display and flight deck tours. Gates open at 10:30 a.m. Saturday, Sept. 7 and Sunday,…
Find out more »
October 2019
+ Export Events
View More
Doc is a B-29 Superfortress and one of 1,644 manufactured in Wichita during World War II. Doc was found in 1987 sitting and rotting away in the Mojave Desert. Since then the historic warbird has been restored to flying status, serving as a flying museum.
Learn More