Doc's Friends is building the B-29 Doc Hangar and Education Center to educate generations to come about the B-29's special place in our nation's history.
The plaza area in front of the B-29 Doc Hangar and Education center is a 1,700 sq. ft. space reserved to honor our nation's heroes and those who want to honor a loved one or just want to be a part of building a home for Doc. Each engraved brick (4″x8″) or granite stone (8″x8″) will have personal message about for whom it's dedicated. Simply  complete the purchase form below and someone on our team will be in contact with you to finalize your purchase. All proceeds of this fundraiser will go directly toward the cost of building Doc's permanent home.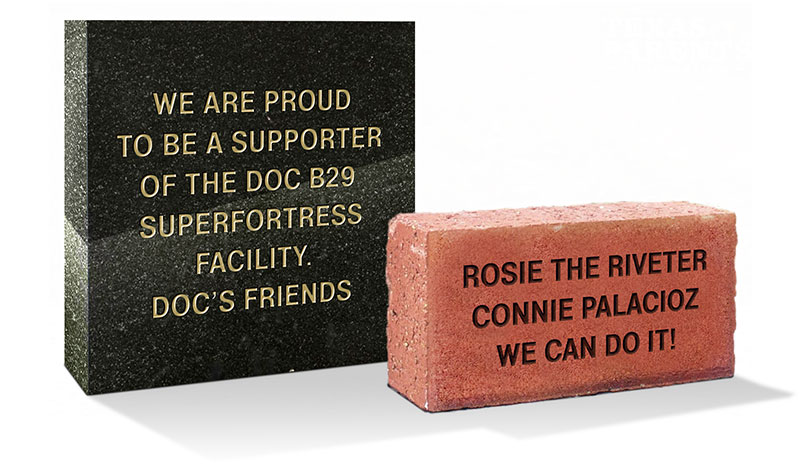 Engraved Bricks in the Plaza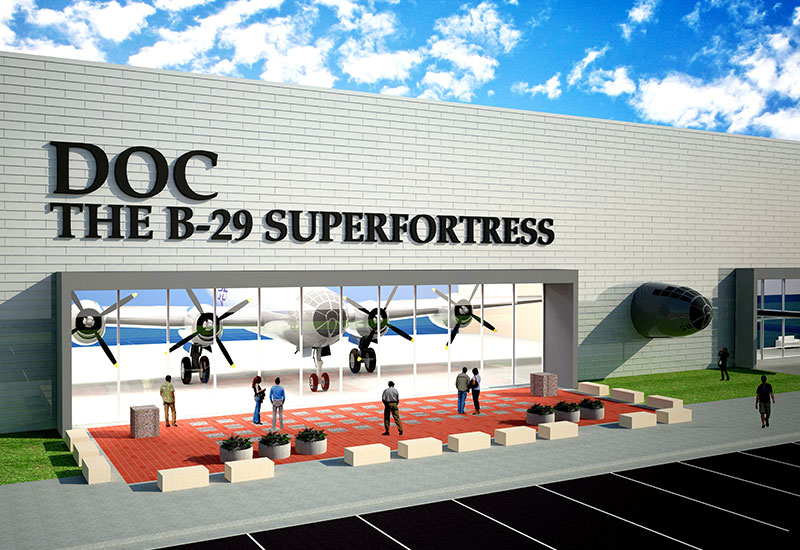 Hangar Floorplan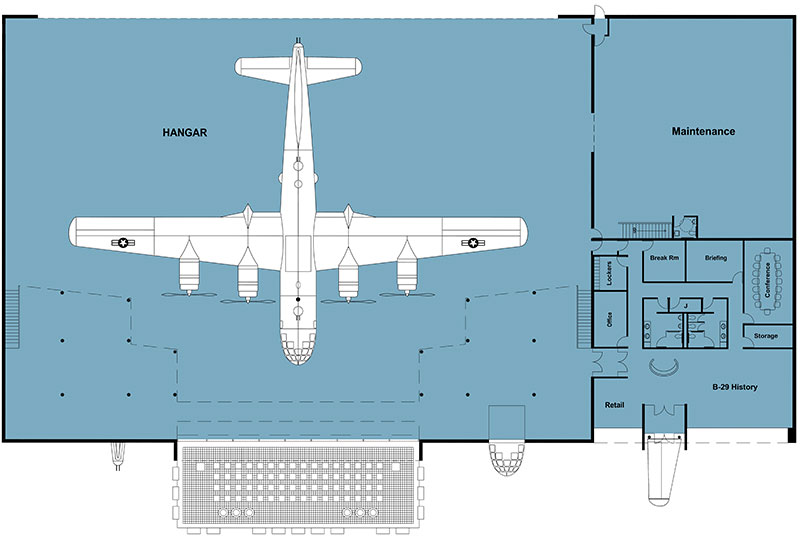 As a real-life maintenance center, B-29 Doc crews will be actively working maintain the historic warbird. It will be an up-close and personal experience.  School tours, both elementary and secondary, will be a common sight inside the B-29 Doc Educational Center and Hangar.
Community organizations, science centers and partnerships with other STEM organizations will be the foundation of our mission. This is YOUR opportunity to help pave the way for a HOME FOR DOC.
Purchase Your Engraved Bricks