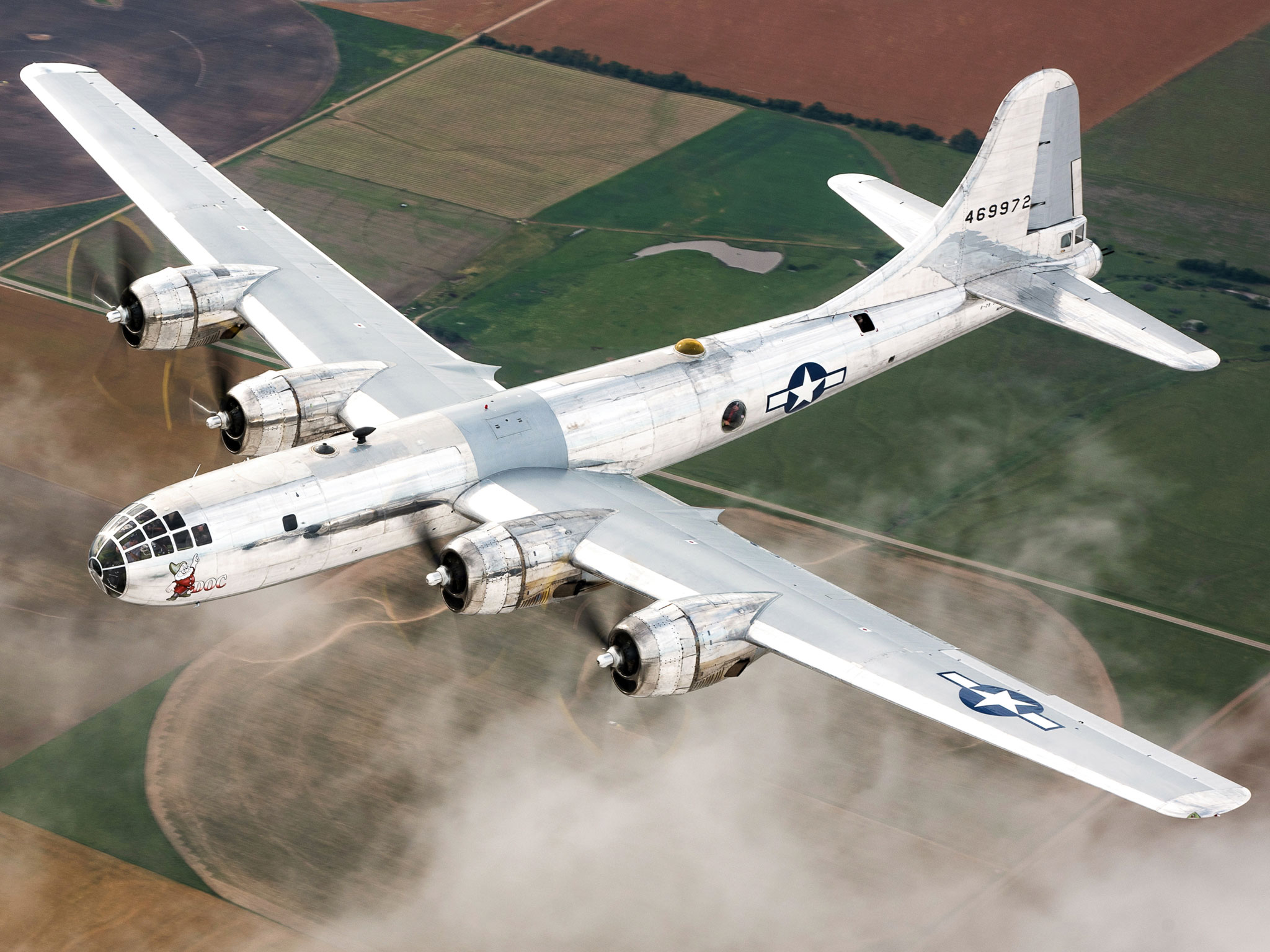 B-29 Doc has added two additional airshows appearances for the 2018 tour season.
Doc's Friends will travel to Michigan, August 25-26 for the Thunder Over Michigan Air Show. Doc will be on static display for cockpit tours and will perform demo flights during the two-day air show in August in Ypsilanti, MI at Willow Run Airport. Other show performers include the USAF Thunderbirds, Team Oracle and Quick Silver P-52D.
B-29 Doc will also attend AIRSHO 2018, September 15-16 in Midland, TX. Doc will fly during the show in Midland and will also be on static display for cockpit tours.
"With each stop on the 2018 tour, we meet and talk to our nation's veterans who served and defended freedom in the B-29 Superfortress or other warbirds from the same era," said Josh Wells, Doc's Friends Communications and Marketing Director. "Being able to showcase a piece of our nation's history and tell the stories of those heroes is the core of our mission to honor previous generations, educate current and future generations and connect the world to the rich heritage of aviation."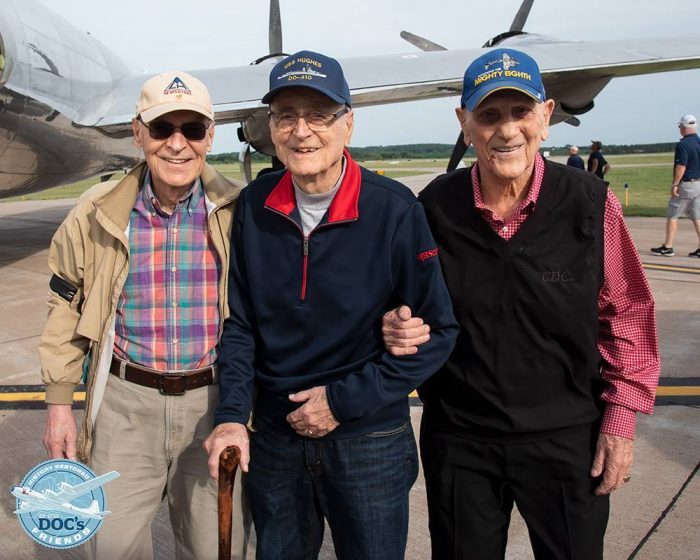 Click here to view the complete tour schedule for B-29 Doc.
Get Involved!
Meanwhile, we still need your help to carry out our mission. So far, we have raised $5.3 million for the B-29 Doc Hangar and Education Center that we are building at Eisenhower National Airport in Wichita. While we are confident we have enough money to start and finish construction on the building, we still need to raise the last $1.5 million to help us ensure the facility has the tooling, furnishings and gear to be a world-class facility to help us educate and connect future generations to the history of the B-29 Superfortress and its important role in our nation's history.
One of the most unique ways you can get involved is by purchasing a personalized brick or paver that will be installed in the front courtyard area of the B-29 Doc Hangar and Education Center. CLICK HERE to purchase your brick or paver today!