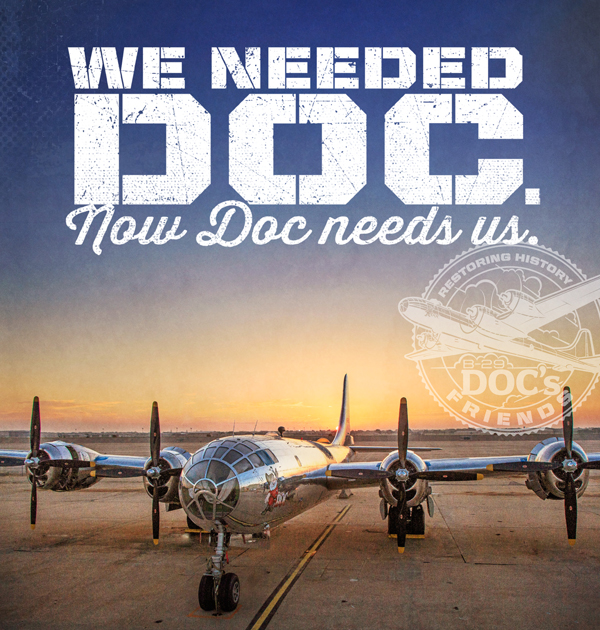 We needed Doc. Now Doc needs us.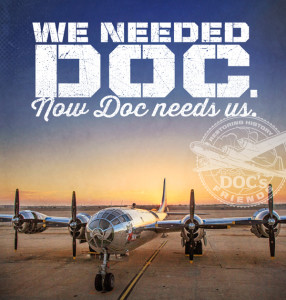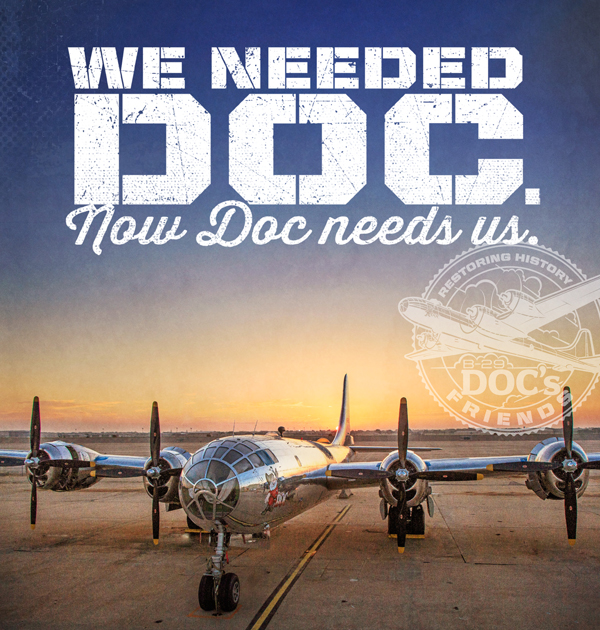 We needed WWII B-29 bombers like Doc, built in Wichita, to end the war that had already taken 60 million lives. We needed those who built them and we needed those who flew them into the firestorm to preserve our freedom.
DOWNLOAD: Doc Poster 1 or Doc Poster 2
To live as a testament to their sacrifice, Doc has been restored right here in its birthplace with more than 300,000 volunteered hours and millions in donated money and resources. Now Doc needs us to help history fly again. Tireless dedication has brought the last flyable B-29 to full engine start. One more step, and this precious artifact can fly to every corner of our nation, keeping the memory of the Greatest Generation alive for the generations to come.
Your KICKSTARTER donation is critical TO GET B-29 "DOC" THROUGH FLIGHT TESTING. Click here to donate now. Then download and print these posters (poster 1, poster 2), share them on social media, email all of your friends.  No matter whether it's $10, $20, $100 of $1,000, it all goes directly to our mission of getting Doc back into the air.