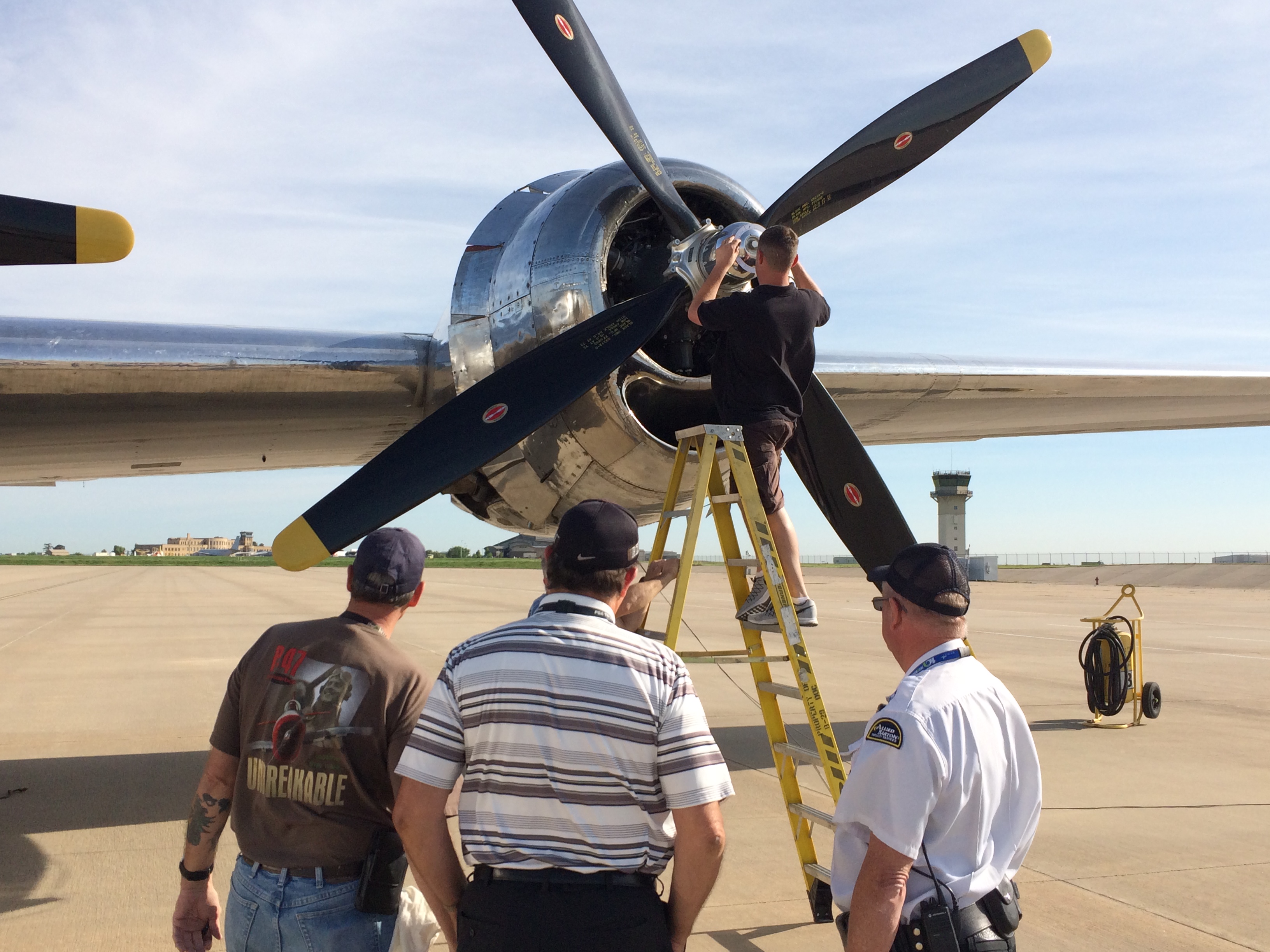 The Doc's Friends Restoration Team, along with a team from Pedron Aircraft Works from Denton, Texas, worked this week to perform the dynamic propeller balance on Doc's four propellers. Restoration Program Manager Jim Murphy says this another one of the final steps before first flight.
Watch the video below for the latest update on the propeller balancing and the overall restoration program.
Also this week, four volunteers each installed one of four rivets that holds the nameplate or "dataplate" onto the fuselage of the restored B-29. The nameplate is necessary for an FAA Airworthiness Certificate, which is needed to request permission from the U.S. Air Force to use the active non-joint-use runway at McConnell Air Force Base as an operating home for Doc's flight testing. Click here to read a story in the Wichita Eagle newspaper about the nameplate installation.
The team has been answering numerous questions about when first flight might be scheduled. The answer to that question depends upon the timing of the FAA Airworthiness Certificate, the approval from the Air Force, and crew's overall comfort level with initial taxi testing and other ground testing that needs to be accomplished before first flight. As we've stated from the beginning of the project, Doc's Friends is committed to returning the historic warbird to the sky, but we must take care not to rush through the pre-flight checklist and final restoration needs.