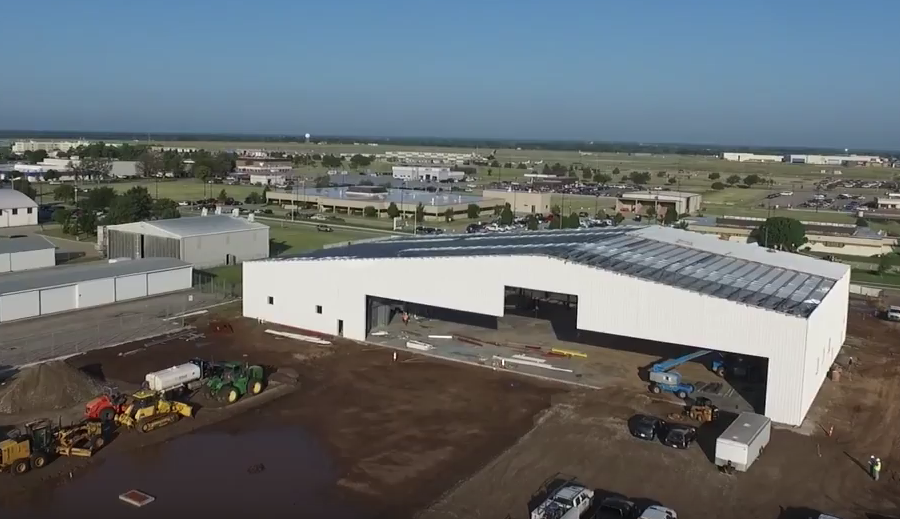 Construction on the B-29 Doc Hangar and Education Center remains on schedule for an October completion.
The facility being built at Wichita's Eisenhower National Airport will give B-29 and aviation enthusiasts an opportunity to get an up-close and personal look at B-29 Doc and learn about the science, technology, engineering and mathematics behind the design, build, operation, maintenance, and restoration of the historic warbird. Construction crews are beginning to install the roof structure and will soon begin interior work on the 30,000 sq.ft. facility.
Meanwhile, fundraising efforts continue for the remaining $1 million of the $6.5 million project. The first order of bricks that supporters have already purchased will be ordered and installed in September to be ready for the opening of the hangar in October. You can still purchase your bricks by clicking here.
Additionally, the B-29 Doc Flight Experience will be in Wichita this coming weekend, offering ride flight experiences. Click here to purchase your seat today!