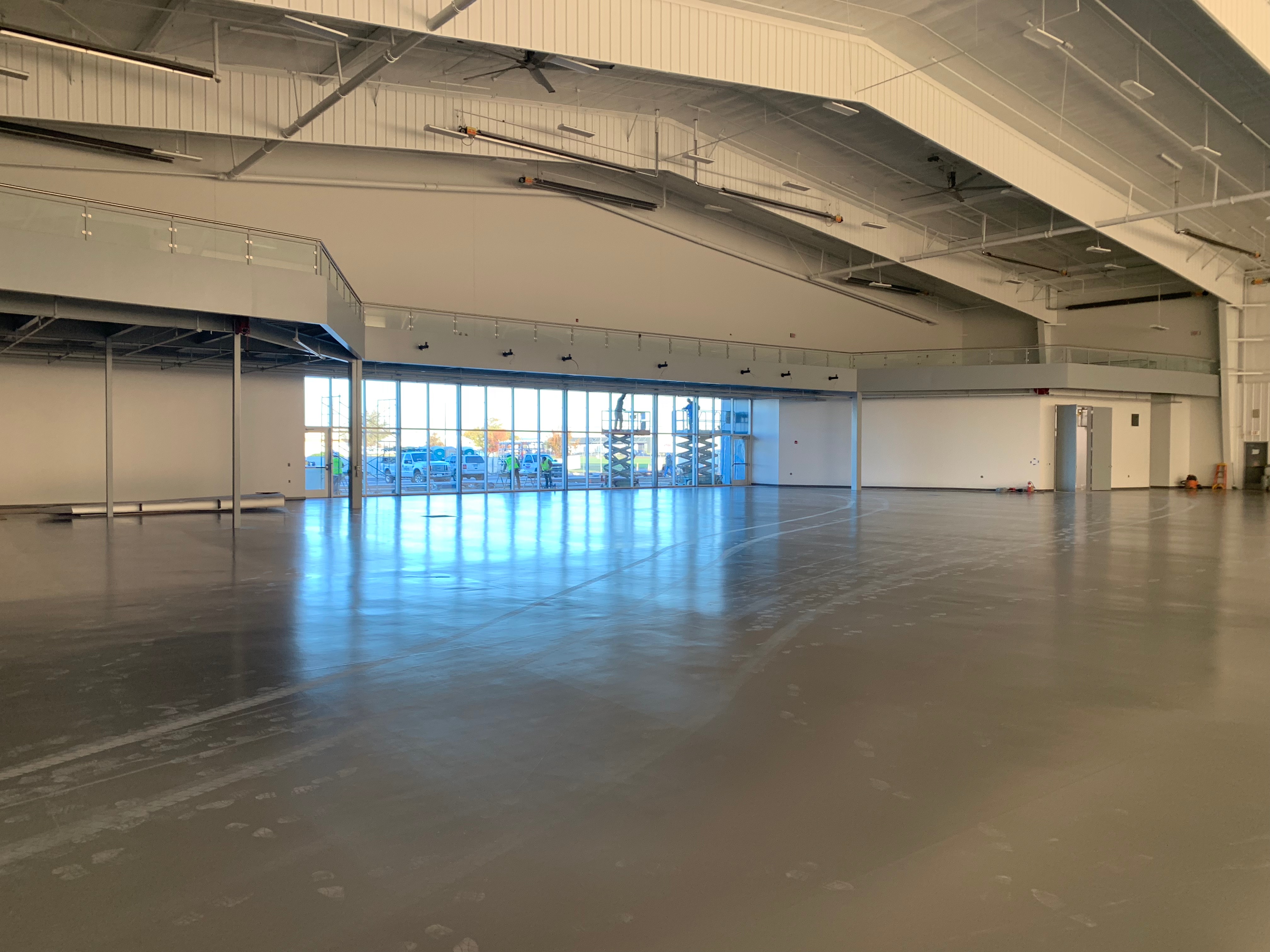 Construction on the B-29 Doc Hangar and Education Center in Wichita, KS is nearly complete. The 32,000 sq. ft. facility at Wichita's Eisenhower National Airport is expected to be handed over to Doc's Friends the first week of November.
This video shows the latest progress updated from the construction team.
As you can see from the video, the hangar where Doc will be housed and maintained while it's not on tour is finished. Construction crews are finishing the upper mezzanine area where the STEM education and history center will be located, as well as putting the finishing touches on the workshop and lobby, office and conference room spaces.
The exterior building signage, flag poles, plaza bricks and benches, as well as landscaping are due to be installed in the next few days.
Doc's Friends, Inc. will officially take possession of the new facility the first week of November. The move-in process is expected to take a few weeks and the maintenance team will begin their planned winter maintenance operations by mid-to-late November in the new facility.
A team of curators and STEM education planners will go to work through mid-December to install the education and STEM portion of the facility. Interior work on the education center, lobby, offices and conference room portions of the new facility will be finished by mid-to-late December.
A public open house will be held in January.  Details on the public open house will be released soon.
Meanwhile, you can still purchase a brick to help support the Doc's mission and education center. Click here to learn more.