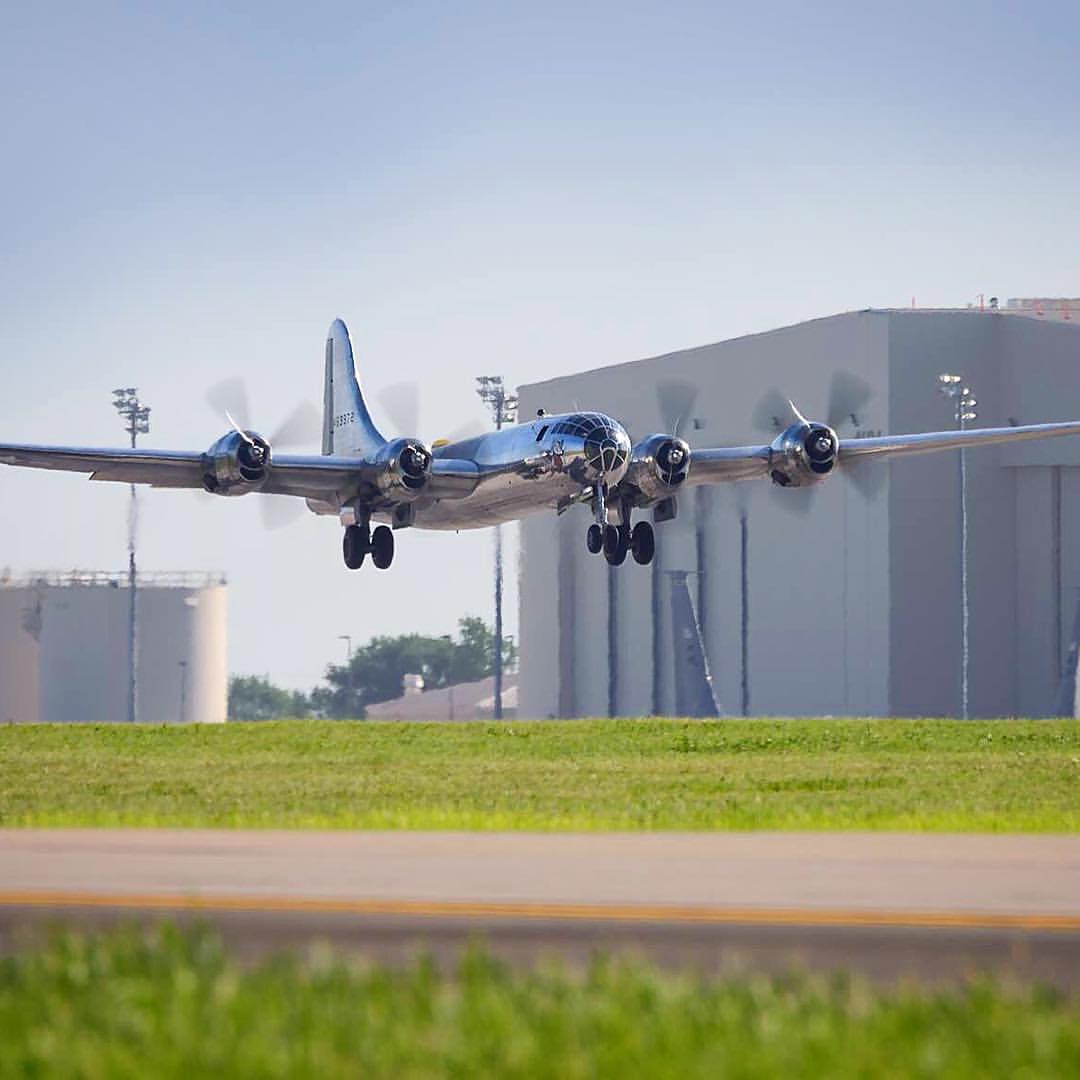 For the first time ever, B-29 Doc successfully landed at Wichita's Eisenhower National Airport. The restoration and flight crew took off from Wichita's McConnell Air Force Base around 10:30 a.m. CDT, Saturday, Nov. 5 and flew for approximately 90 minutes to the east of Wichita.
The airplane's landing gears were retracted and the crew was able to perform high-speed flight tests at more than 200 mph. The airplane performed as expected with no issues.
Saturday's morning flight was another step toward meeting flight test program requirements set by the FAA. Video from the takeoff and landing is posted below.