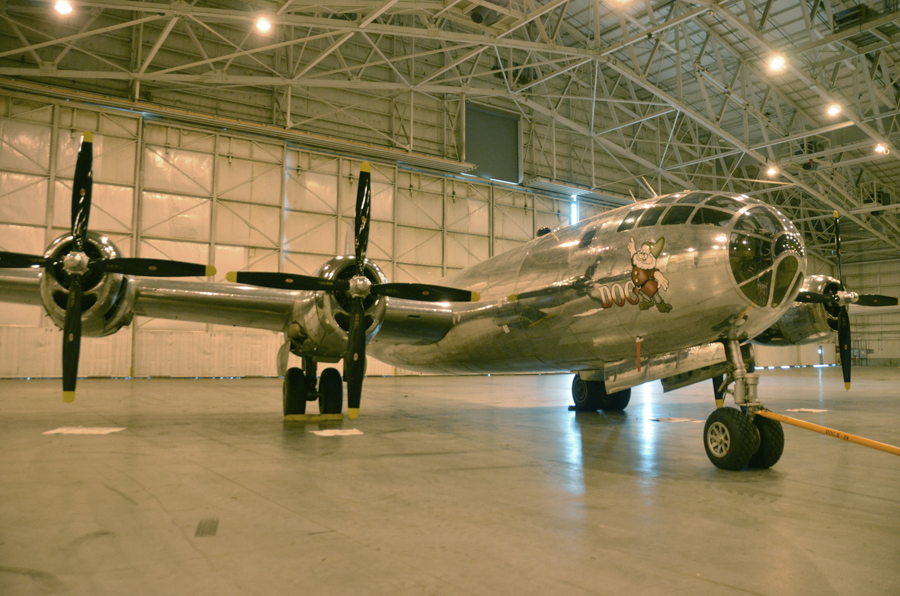 It's severe weather season in Kansas.
After receiving 3-4″ inches of snow over the weekend, there's a threat for severe weather in the Wichita and south-central Kansas area over the next few days. No worries for our B-29, though. Thanks to the owners of Wichita's Air Capital Flight Line, the restoration crew moved Doc into a temporary hangar space for shelter from the wind and hail that is in the forecast.
Check out the video update below from Doc's Friends Project Manager T.J. Norman.