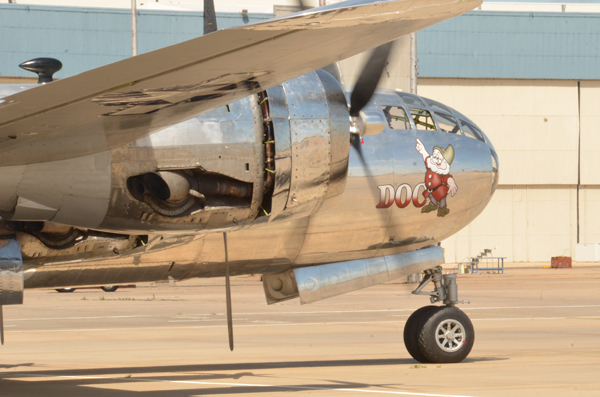 For the first time since 1956, the nearly restored B-29 known as Doc moved under its own power. The restoration crew performed the first of many low-speed taxi tests on May 11, 2016 as the final preparations are underway before first flight.
The crew used engines #1 and #4 for the low-speed taxi. Doc traveled more than a half mile during the taxi test and the crew was able to successfully test the brakes and the turning of the warbird.
Doc's Friends Restoration Program Manager Jim Murphy and Project Manager T.J. Norman said the plane handled better than expected. The restoration project leaders say they continue to work with the FAA on receiving an airworthiness certificate and expect have it soon. After the team receives the airworthiness certificate from the FAA, they will submit a request to the U.S. Air Force and Pentagon in Washington, D.C. to be granted access to the non-joint-use runway at McConnell Air Force Base for flight test operations.
Watch the video below for highlights of the low-speed test.