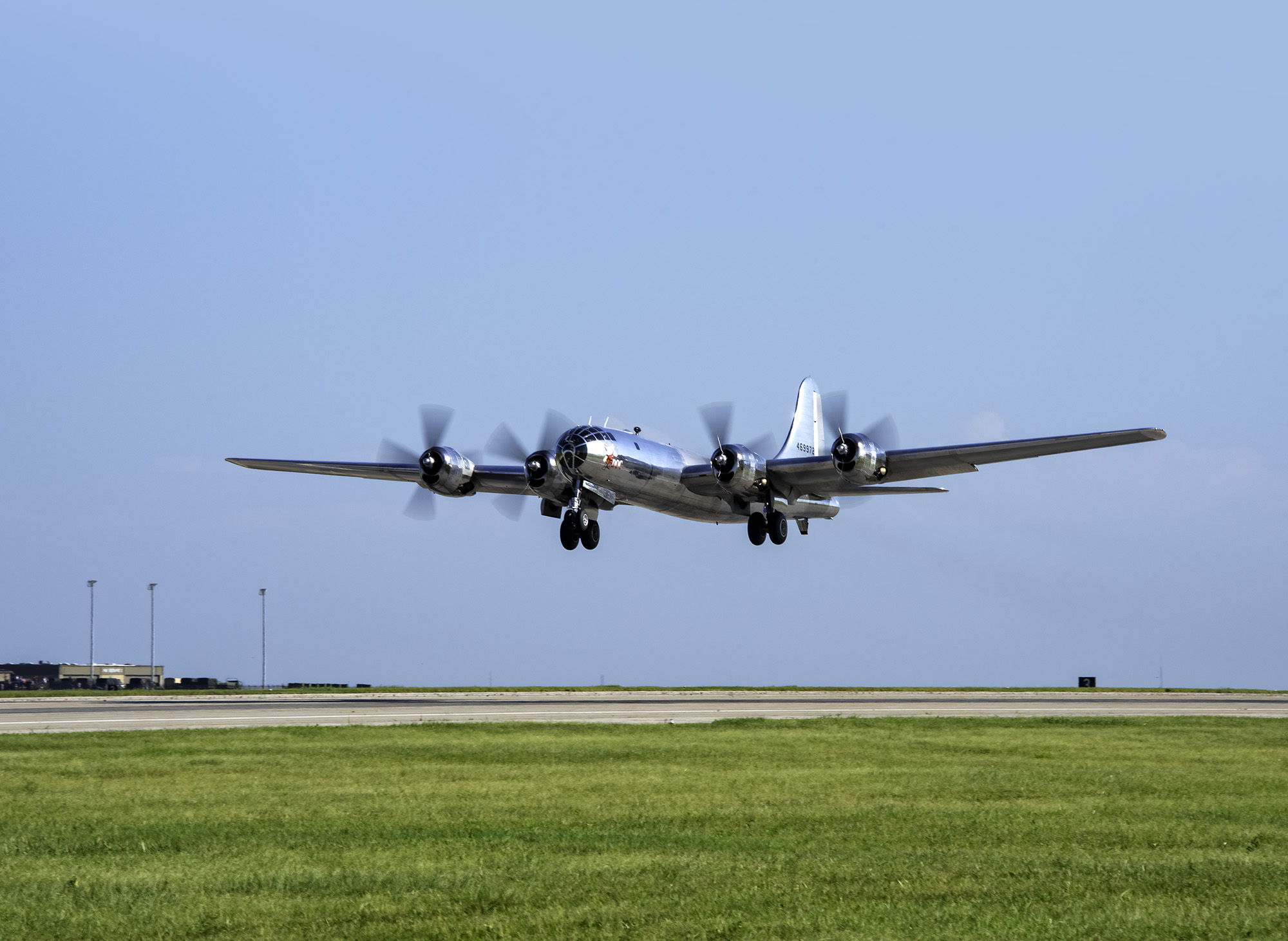 We have received a stunning video from Scott Slocum from Aero Media Group who was inside the chase plane during the first flight of B-29 Doc.
Click play on the video player below to watch, or click here to open the video in a new browser window.
On behalf of our volunteers and Doc restoration team…and B-29 warbird enthusiasts everywhere…thanks, Scott, for capturing and sharing this amazing view our restored warbird!