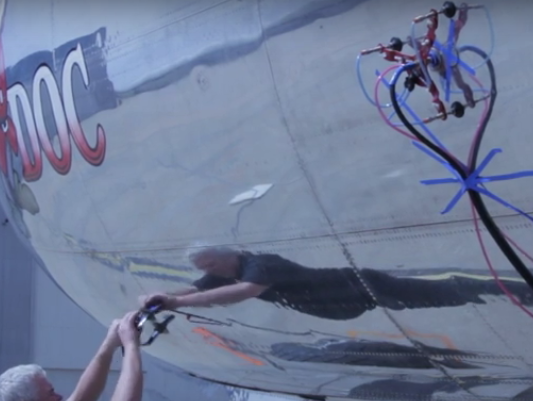 The final steps toward receiving an airworthiness certificate from the FAA began this week at the Doc's Friends restoration headquarters in Wichita, Kan.
Restoration volunteers have been putting the final touches on the restored B-29's systems and making final adjustments ahead of the FAA review and inspection. Restoration Program Director Jim Murphy and Restoration Program Manager T.J. Norman met with a member of the FAA team this week to review the plane's documentation and manuals.
The next step will be a physical inspection of the aircraft by the FAA, followed by an inspection during engine runs. Weather permitting, those tests and inspections could happen in the next week to 10 days.
→ In the video below: Doc restoration volunteers performing wing checks and a pitot static test.