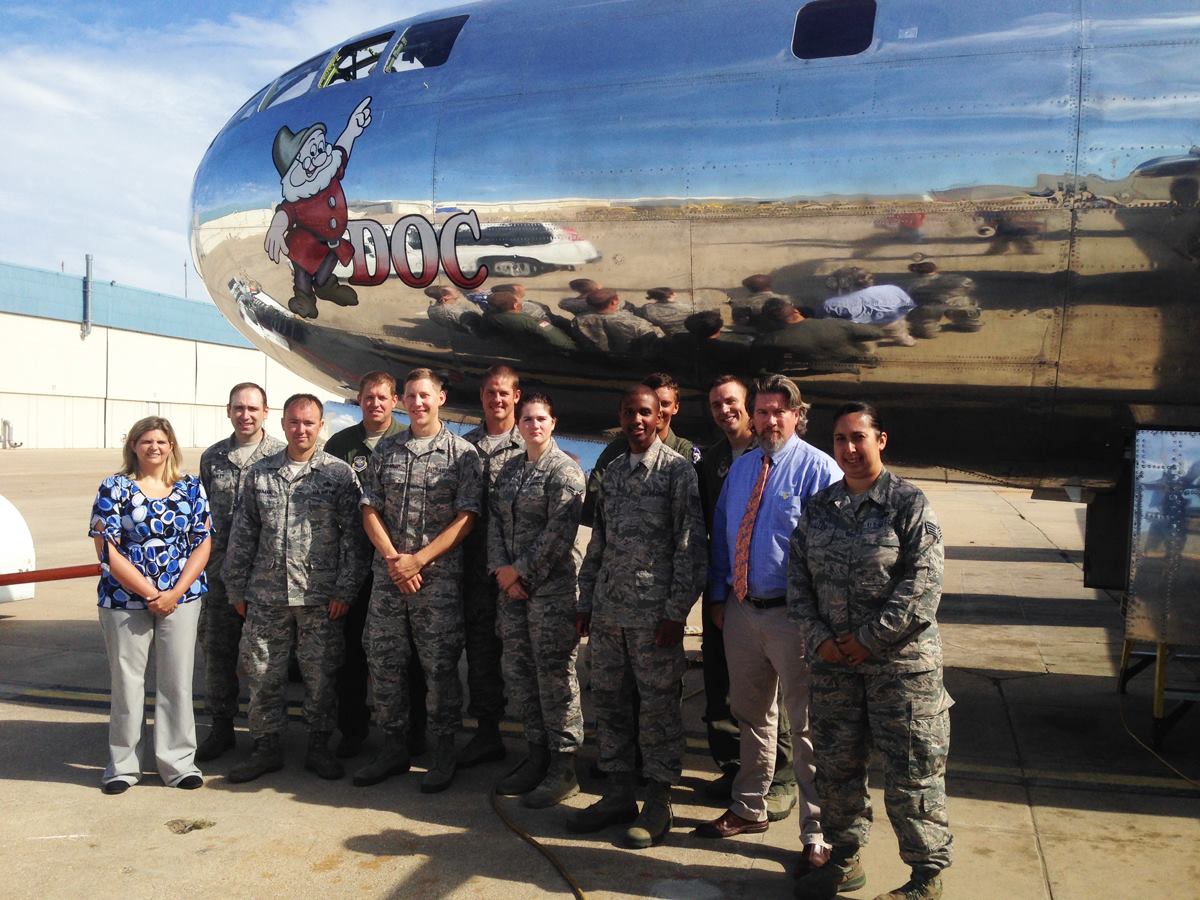 As we head into the 4th of July holiday weekend, here's a quick update on our status of getting Doc back into the sky.
The Doc's Friends flight operations crew has been engaged in conversations with the team at McConnell Air Force Base (MAFB) in Wichita, KS (including the McConnell's leadership, operations, flight safety and airfield management teams) to schedule medium and high-speed taxi tests. Upon completion of those tests, the Doc team will begin conversations with MAFB personnel to schedule runway access for first flight. In June, Doc's Friends received approval from the Pentagon to use the non-joint-use runway at McConnell for flight operations.
While our historic B-29 is complete and ready to fly,  Doc's Friends restoration team leaders Jim Murphy and T.J. Norman are also working to finalize the schedules of the flight crew who will be operating Doc alongside our Doc team for taxi testing and first flight. Taxi testing and first flight are weather dependent and once a date for first flight is set, we will make a public announcement.
We remain committed to returning Doc to flight status to honor the men and women who served our nation and who maintained these warbirds. The safety and protection of the crew and the plane are the most important. We will not jeopardize either to meet an arbitrary deadline for flight.
Thank you for your support and interest in our B-29 restoration project. You can learn more about the mission of Doc's Friends here, and you can get involved in the mission and help build a permanent home in Wichita for Doc by clicking here.