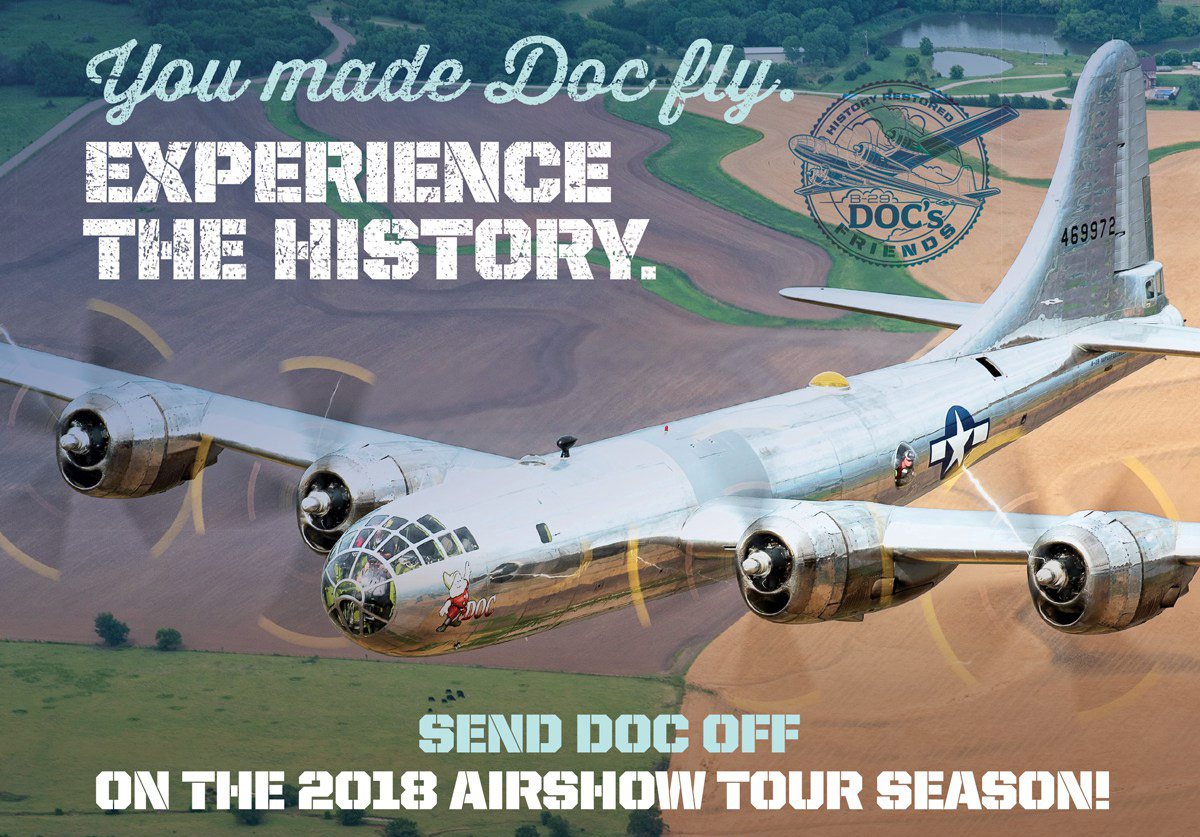 Doc's Friends will host a public open house from 8:30 a.m. to 5 p.m., Saturday, May 12 to give Doc's Wichita fans a chance to see the historic warbird up-close and personal before Doc's 2018 tour season begins.
Entry cost for the event at Air Capital Flight Line Northwest Hangar (3800 S. Oliver, Wichita, KS) will be $10 per person to enter the hangar and visitors can tour the cockpit of the B-29 Superfortress for an additional $10. All proceeds from the open house entry fee will benefit Doc's operating and hangar fundraising effort.
"This Wichita-built and Wichita restored warbird is the talk of every airshow we attend," said Josh Wells, B-29 Doc spokesman. "It's important for us to showcase the work that our volunteers have accomplished and their dedication to preserving history for generations to come."
Parking will be available along Oliver in the marked parking lots adjacent to Spirit AeroSystems. A parking map is available below.