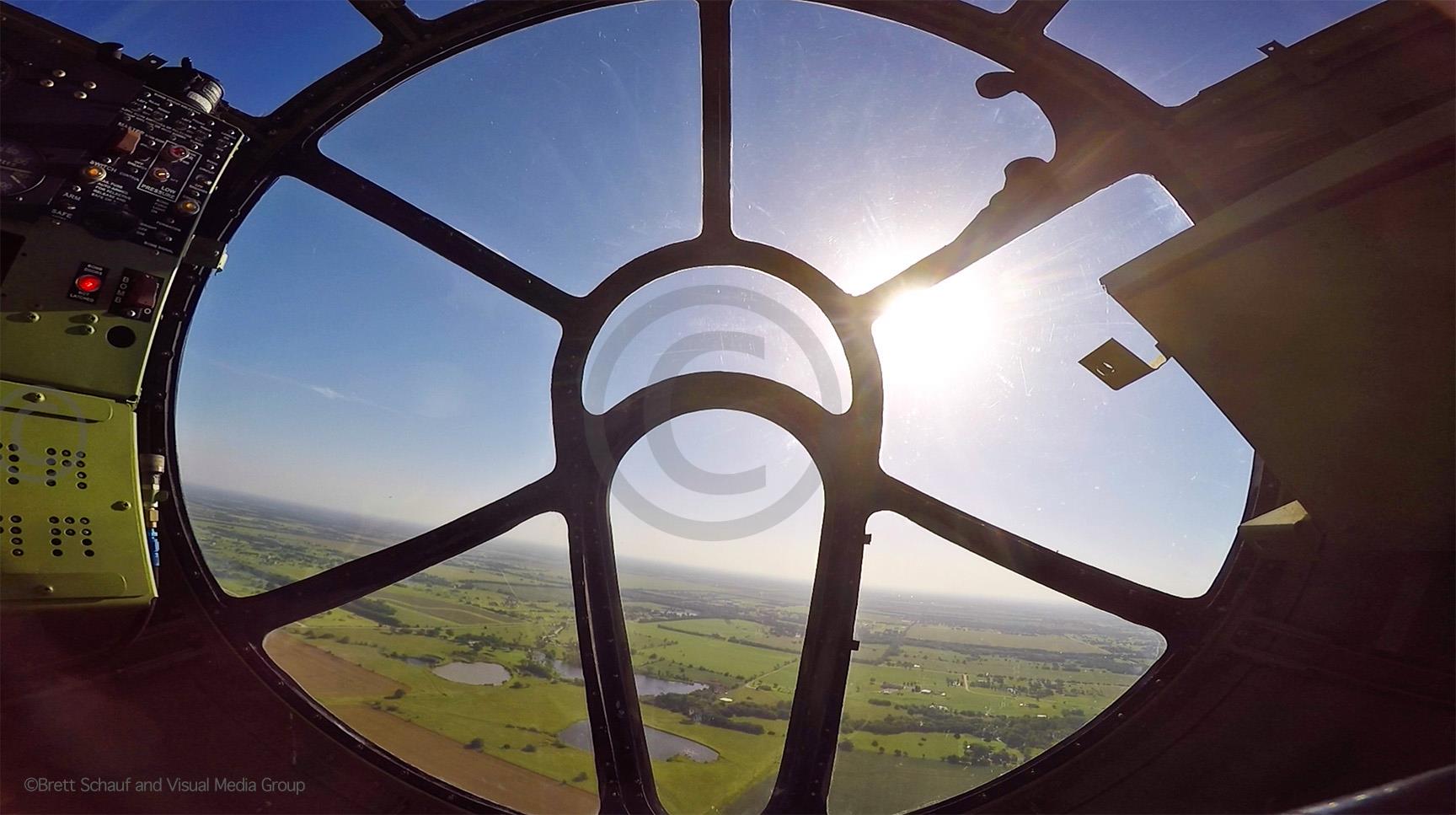 It's been three weeks since B-29 Doc flew for the first time after a 16 year restoration project and the Doc restoration crew is working to plan the historic warbird's second flight.
"Over the past few weeks, we've been combing through all of the airplane's systems and control surfaces checking to see how things behaved during first flight," said Jim Murphy, Doc's Friends restoration project manager. "We've also been reviewing gauge readings that were captured by video during flight and so far, everything has been rock-solid."
During first flight, an engine light related to a chip detector that monitors the presence of metal debris in the engine lit up.
"The chip detector did its job, but it's overly sensitive. The new radial engines on Doc take about 50 hours of flight to break in and during that time, you're going to see tiny particles of metal…it's just the way it is. The biggest particle we found during our inspection was about one-fourth the size of a pinhead," Murphy said.
Doc has eight chip detectors in all, two on each engine. Murphy says the team is working to upgrade and replace the chip detectors with ones that have new technology that will be able to distinguish between tiny particles of metal, and bigger pieces that would be detrimental to the engines in flight.
"The new detectors include sensing screens that operate a lot like bug zappers. They can sense a tiny particle and zap it before it becomes a problem. When that happens, the chip detector light comes on, and then goes right back out, indicating the system took care of the problem. But those detectors are expensive and we likely won't be getting those for a while."
Murphy says the restoration crew is nearly finished with the post-first flight inspection, and only found a few minor issues that will not delay any further flight testing. One of those minor issues included a slight hum/noise in a headset.
"We'll be working with the flight crew to schedule a second flight in the coming weeks. Depending upon schedules and weather, that second flight could happen before the end of August," Murphy said.
Flight plans and recaps will be announced via Doc's social media channels and the Doc's Friends website. Followers of the project should sign up here to receive instant updates when information about the restoration project is announced.