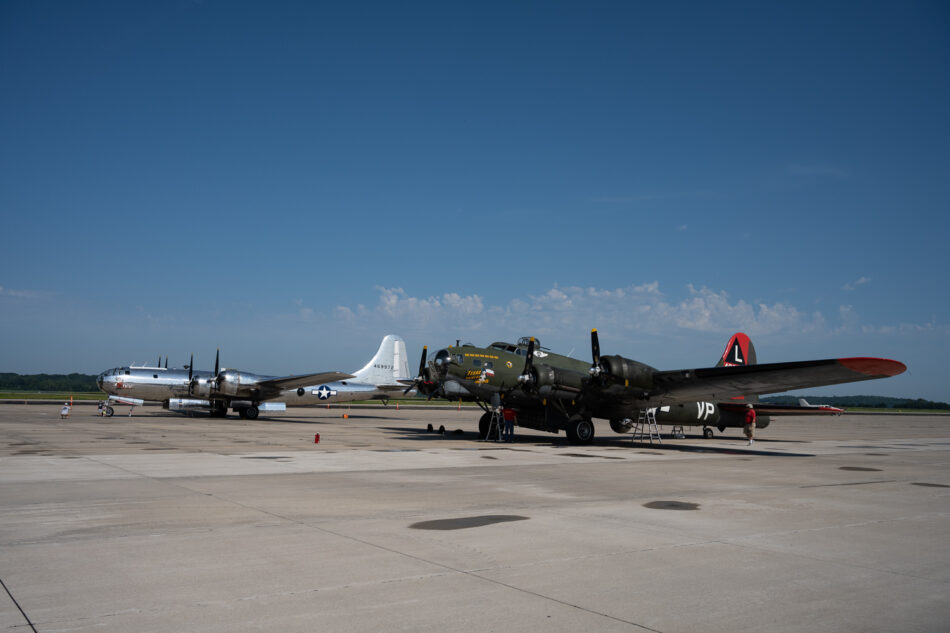 Three historic bombers are on the ramp at Rosecrans Memorial Airport in St. Joseph, MO, this weekend (July 15-17) and you can catch a ride on all three.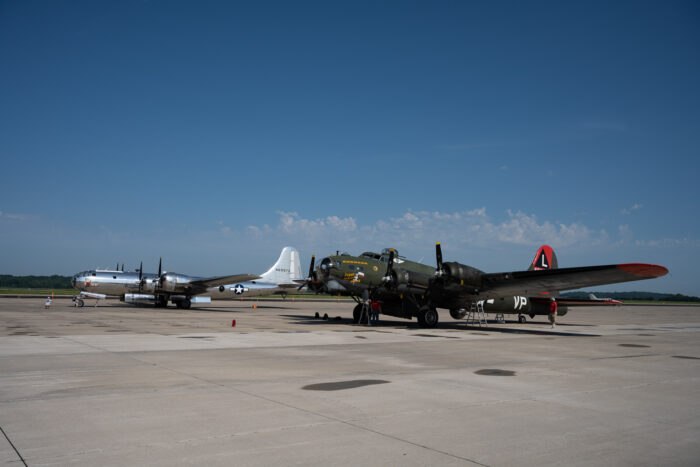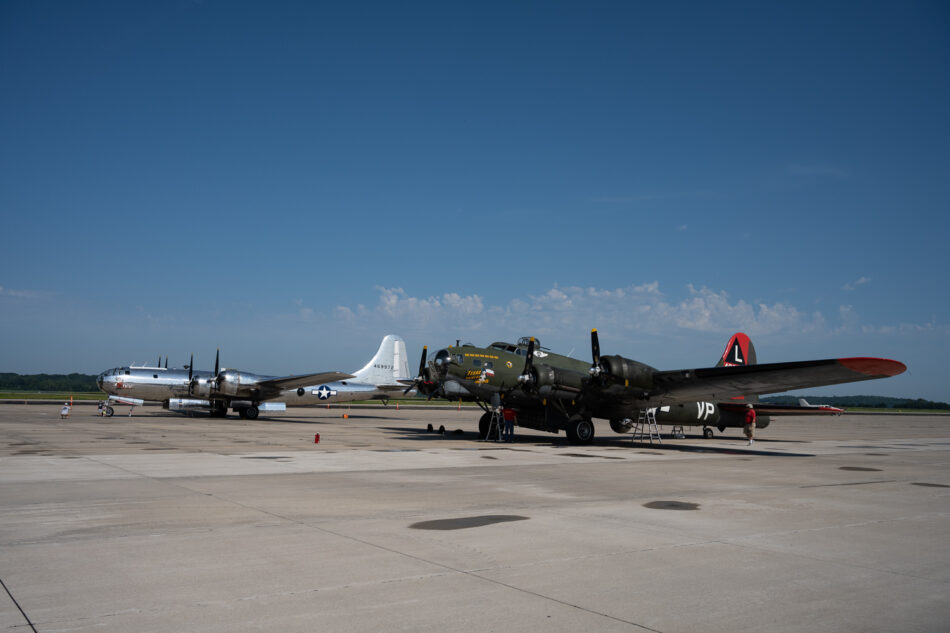 In addition to rides on B-29 Doc, B-25 Berlin Express and B-17 Texas Raiders, event attendees can also fly in a T-6 Texan, or just hang on the ramp for cockpit and ground tours. The ramp will be open from 10 a.m. to 4 p.m. Friday, Saturday and Sunday, July 15-17.
General Admission
$10.00 in advance ($15.00 at the gate) Click here for more information.
Family Pass (2 Adults + Children under 18)
$25.00 in advance ($35.00 at the gate)
Children 5 and under are free!
BOOK YOUR RIDES TODAY!
For B-29 Doc rides, visit www.b29doc.com/rides or 316-358-9894, or book at the B-29 Doc tent at the show.
For B-25 rides, call 920-379-4244 or book at the show at the B-25 Berlin Express show van.
For B-17 or T-6 Texan rides, book at the show at the B-17 Texas Raiders tent, or www.b17texasraiders.com.