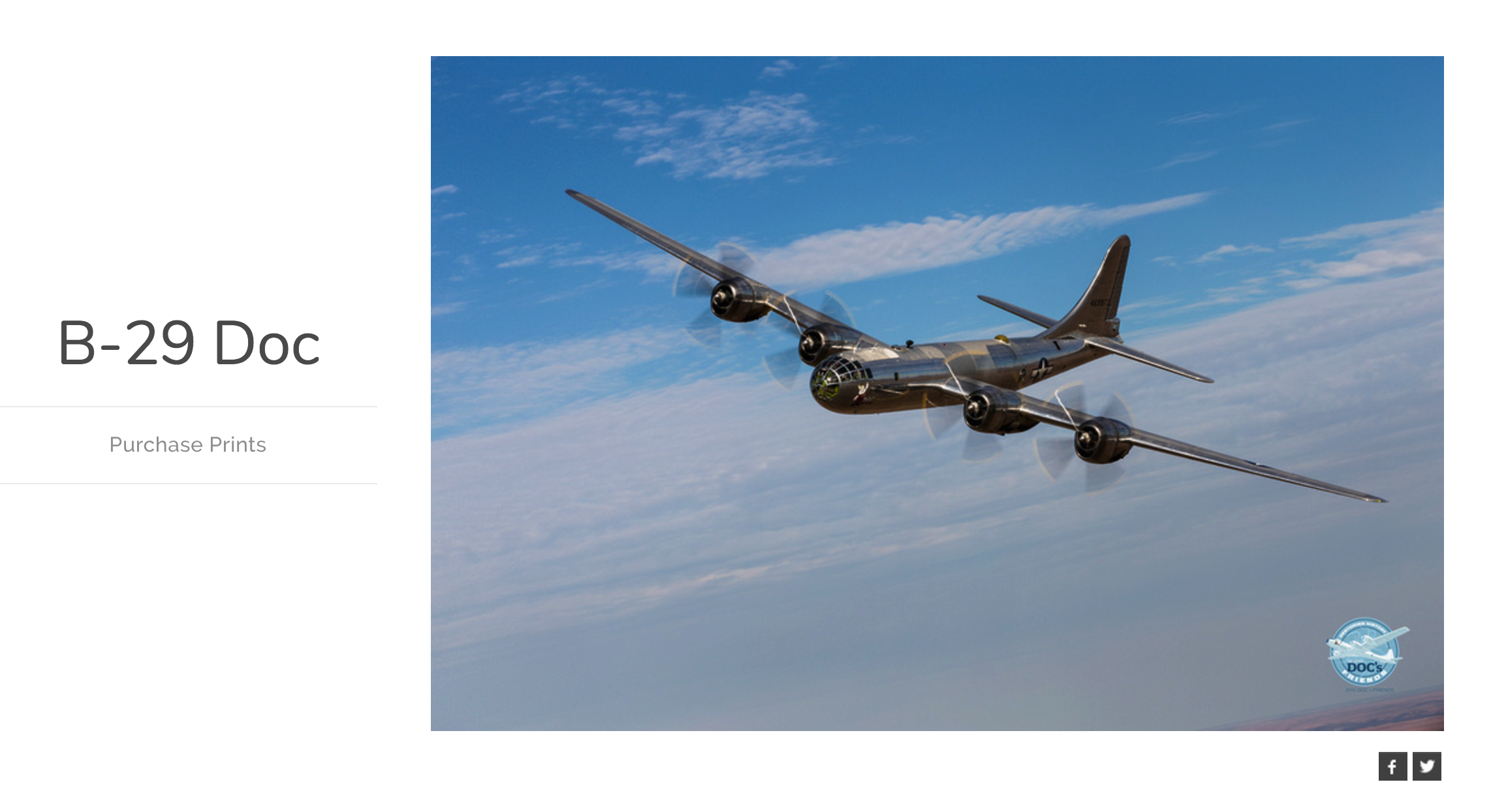 Just in time for last minute shoppers, Doc's Friends, Inc. has launched a new feature on the website where B-29 and aviation enthusiasts can purchase officially licensed B-29 Doc photo prints.*
→ CLICK HERE to browse the photo print store and make your purchase.
The proceeds from the sale of the prints will benefit restoration and flight operations for Doc, as well as the fundraising push to raise money to build a permanent hangar and home for our historic warbird.
*The image rights have been granted to Doc's Friends, Inc. by various photographers. Purchasing a print does not grant commercial or media use.
---