Exclusive. Unique. Energizing.
Join world-renowned photographer Joel Grimes as he shares some of his shooting, lighting and workflow techniques in a hands-on photography workshop.  Three historic WWII aircraft,  a B-17, B-25 and B-29 Doc, will provide you the unique opportunity to create once-in-a-lifetime portraits.
Monday, July 5 and Tuesday, July 6
Joel Grimes has spent more than 32 years working with many of the top advertising agencies around the world. His work has taken him to all 50 states, as well as more than 50 countries around the world.
Workshop attendees will have exclusive access to B-29 Doc, one of only two B-29 Superfortresses still airworthy and flying today. A night-time engine run, portrait photography with World War II-era models, as well as access to the immaculate interior of B-29 Doc will leave you re-energized as a photographer.
---
Workshop Schedule
The workshop begins Monday (July 5) evening with a meet and greet and hangar tour at the B-29 Doc Hangar, Education and Vistors Center, where all three aircraft will be available for static photos.  Later that evening, we will move B-29 Doc to the hot ramp for a nighttime engine run and photoshoot.
Tuesday (July 6) will consist of two educational segments presented by Joel as well as extensive hands-on shooting opportunities with models and access to the vintage aircraft.   
In the morning session, Joel will discuss the lighting and shooting techniques that have made him an industry leader in the portrait photography world.  This will be followed by a series of guided photography shooting scenarios involving models and the aircraft.  The afternoon session will focus on the editing techniques Joel uses to create and print some of his signature portraits.  
After a catered dinner at the B-29 Doc Hangar, Education and Visitors Center, there will be two hours of open photography opportunities with the models and aircraft.
The workshop will culminate with a hands-on, nighttime photoshoot with Joel, where he will light paint a classic aircraft.
Monday, July 5
7 p.m.: Registration and Check-in, with meet and greet/hangar tour
8:30 p.m.: Evening photoshoot and nighttime engine run
Tuesday, July 6
9 a.m.: Networking
9:30 a.m.: Event welcome, introductions and overview
10 a.m. : SESSION 1: Joel Grimes: The art of one-light portraits
12 p.m.: Lunch
1 p.m.: SESSION 2: Photoshoot: B-29, B-25 and B-17
3 p.m.: SESSION 3: Joel Grimes: The art of editing and printing
5 p.m.: Dinner
6 p.m.: Open Shooting (interior access to all three aircraft)
8 p.m.: Photoshoot: Nighttime engine runs
Meet Joel Grimes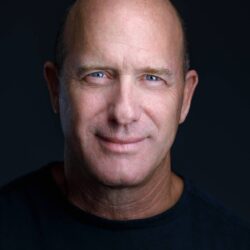 Join more than 1 million people who have joined Joel's workshops around the world to Master the Art of Photography.
"Over the years, I have sought to be an ambassador for the photographic process, by teaching workshops and offering video tutorials," says Joel. "I feel that by being an open book with my process, I have an opportunity to inspire others to follow their dreams and passions to create. It is with great pleasure to announce that I have now been added to the prestigious Canon Explorer of Light team. I'm thrilled to be coming to Wichita to host this master class with the historic B-29 Doc!"