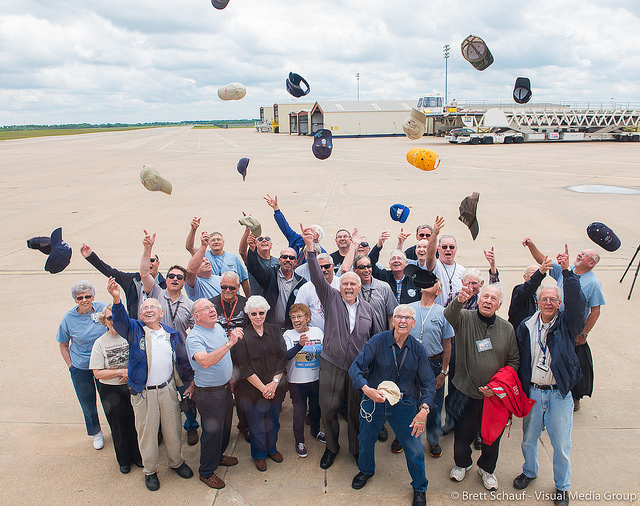 The Federal Aviation Administration presented Doc's Friends with an airworthiness certificate and Jim Murphy, Doc's Friends Restoration Project Manager, accepted the certificate and presented it to volunteers and to Doc's Friends board members on Friday, May 20, 2016.
The acceptance of the airworthiness certificate means final stages of preparing the warbird for a return to flight will soon begin. Click here for more information on the FAA's airworthiness certificate presentation and what it means for the restoration program.
Below is a photo gallery from the small gathering to celebrate the acceptance of the airworthiness certificate. Click here if the gallery doesn't load. Thanks to Brett Schauf with Visual Media Group, and Steve Jantz with Steve Jantz Photography for the great photo coverage of the event.
[justified_image_grid limit=0 load_more=scroll load_more_mobile=click initially_load=170 flickr_user=93625693@N05 flickr_photoset=72157668346452342 flickr_lightbox_set=yes]