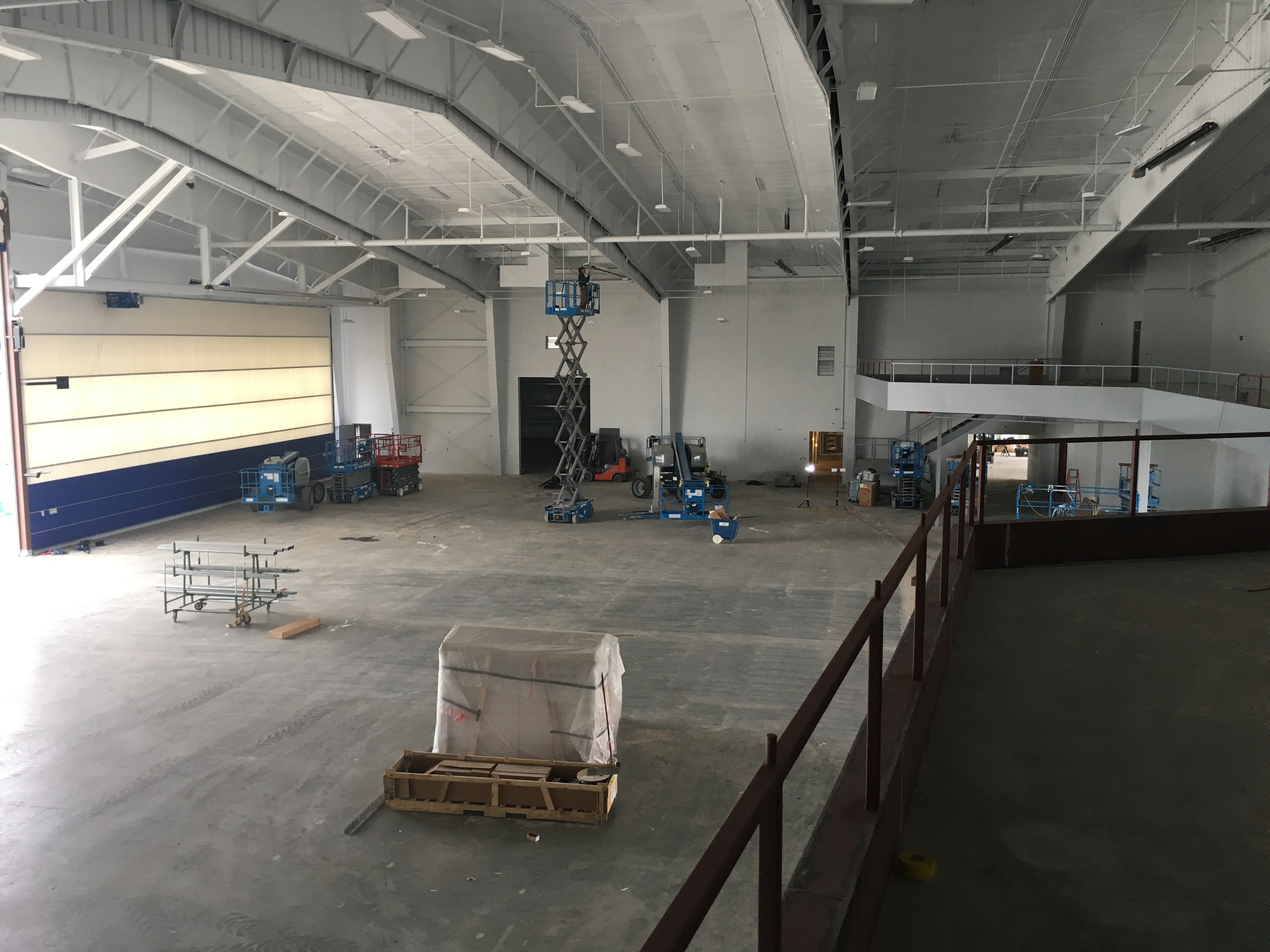 The plaza area in front of the B-29 Doc Hangar and Education center is a 1,700 sq. ft. space reserved to honor our nation's heroes and those who want to honor a loved one or just want to be a part of building a home for Doc. Each engraved brick (4″x8″) or granite stone (8″x8″) will have personal message about for whom it's dedicated.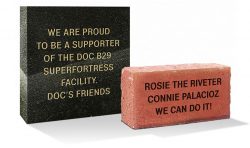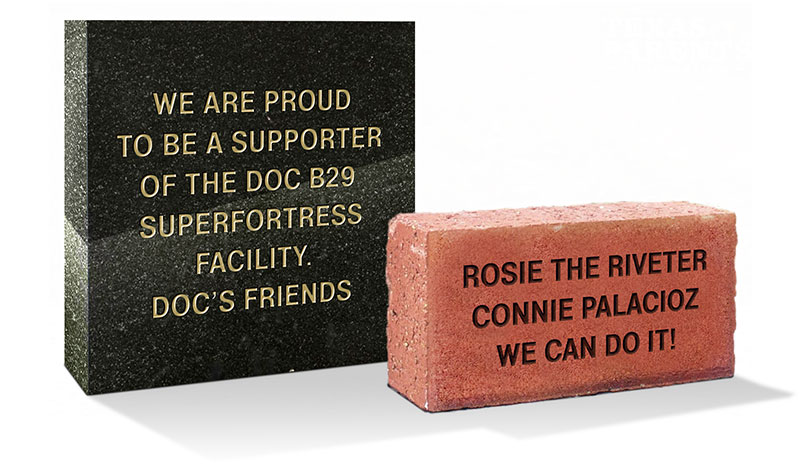 Those who want their hangar brick or paver installed and ready when the B-29 Doc Hangar and Education Center opens in November, must order by 5 p.m., CT, Monday, Sept. 24. Bricks and pavers will continue to be available for purchase after this date, but those orders processed after Sept. 24 may not be installed prior to the completion of the hangar's construction.
Click here to order your brick or paver today! All proceeds of this fundraiser will go directly toward the cost of building Doc's permanent home.
For those supporters who have already purchased a brick or paver and ordered a "donor brick" or "certificate," those items will be produced this month and delivered to those supporters in late October. For questions about your order, please email bricks@b29doc.com (please allow 24-48 hours for a response to your email inquiry)
Meanwhile, construction on the B-29 Doc Hangar and Education Center remains on-schedule and on-budget. The construction crews are working on the interior, painting ceilings and walls. The epoxy surface on the hangar floor will be installed in the coming week. Construction is expected to be completed at the end of October and the process of moving into the new hangar is scheduled to begin the first full week of November. Here are a few photos below of the hangar progress taken on Friday, 9/21: