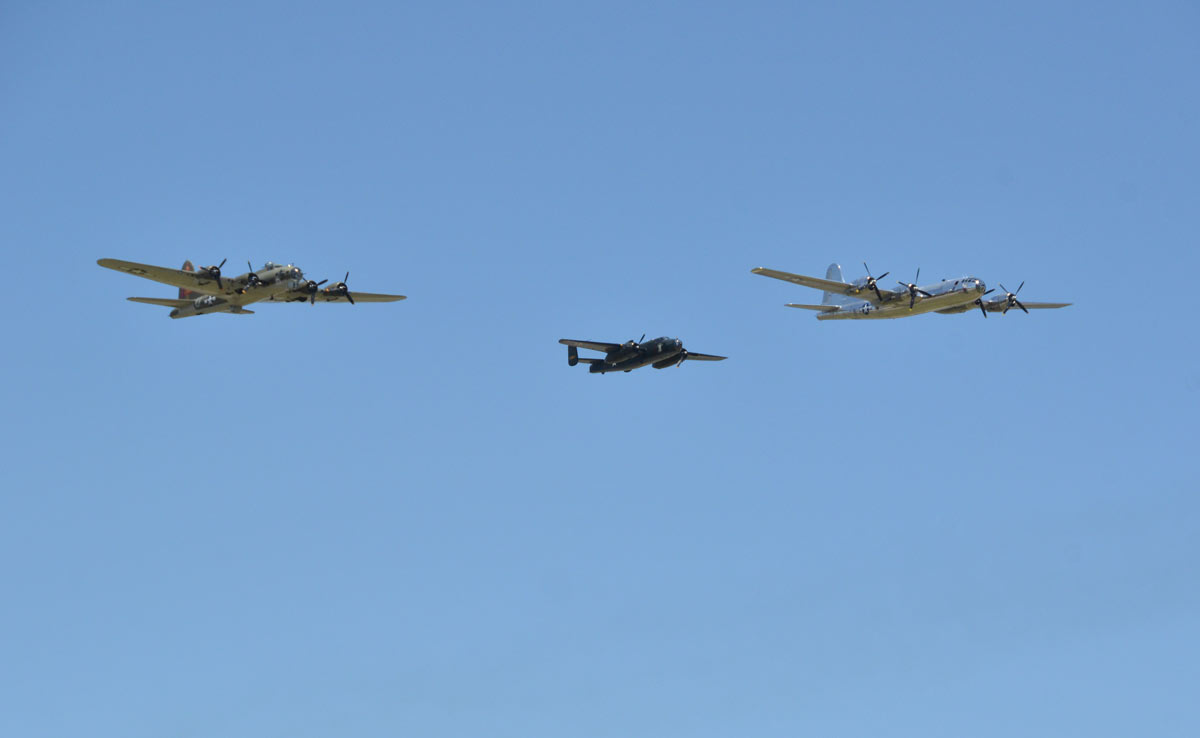 B-29 Doc made its homecoming flight Friday to the first base it was assigned to after being built in Wichita and delivered to the U.S. Army Air Corp in 1945.
Barksdale Air Force Base in Louisiana is the site of Doc's first air show of 2017. The Defenders of Liberty Air Show opens today (May 6), but on Friday (May 5) Doc arrived in style flying in formation across the airfield with a B-52, B-25 and B-17. The formation flight that included four bombers was the rehearsal flight for Doc's performance in the air show Saturday and Sunday at Barksdale.
→ Click here to view a photo gallery from Friday.
The two hour flight from Wichita to Barksdale Air Force Base was a success and the crew reports the airplane performed perfectly with no issues.
Doc will be on static display at Barksdale following an 11 a.m. formation flight on Saturday. On Sunday, Doc will be on static display with cockpit tours offered in the morning before an afternoon formation flight. The warbird is expected to return to Wichita late Sunday afternoon.
Follow Doc's social media channels at www.facebook.com/docsfriends and www.twitter.com/docsfriends for updates from the air show, including photos and videos, through the day Saturday and Sunday.