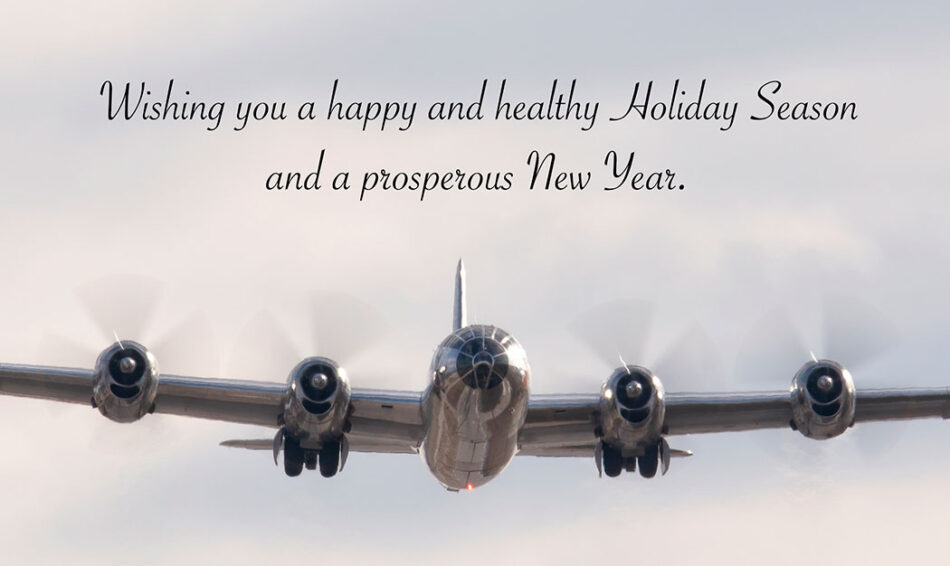 As the winter maintenance season continues for B-29 Doc, we're taking a break for the holidays.
Holiday Hours:
Christmas Eve (Dec. 24): Closed
December 26: Closed
December 29: Open 9 a.m. to 2 p.m.
New Years Eve (Dec. 31): Closed
January 2: Closed
Regular business hours will resume Tuesday, January 5. For the latest information on Doc's hangar schedule, click here.