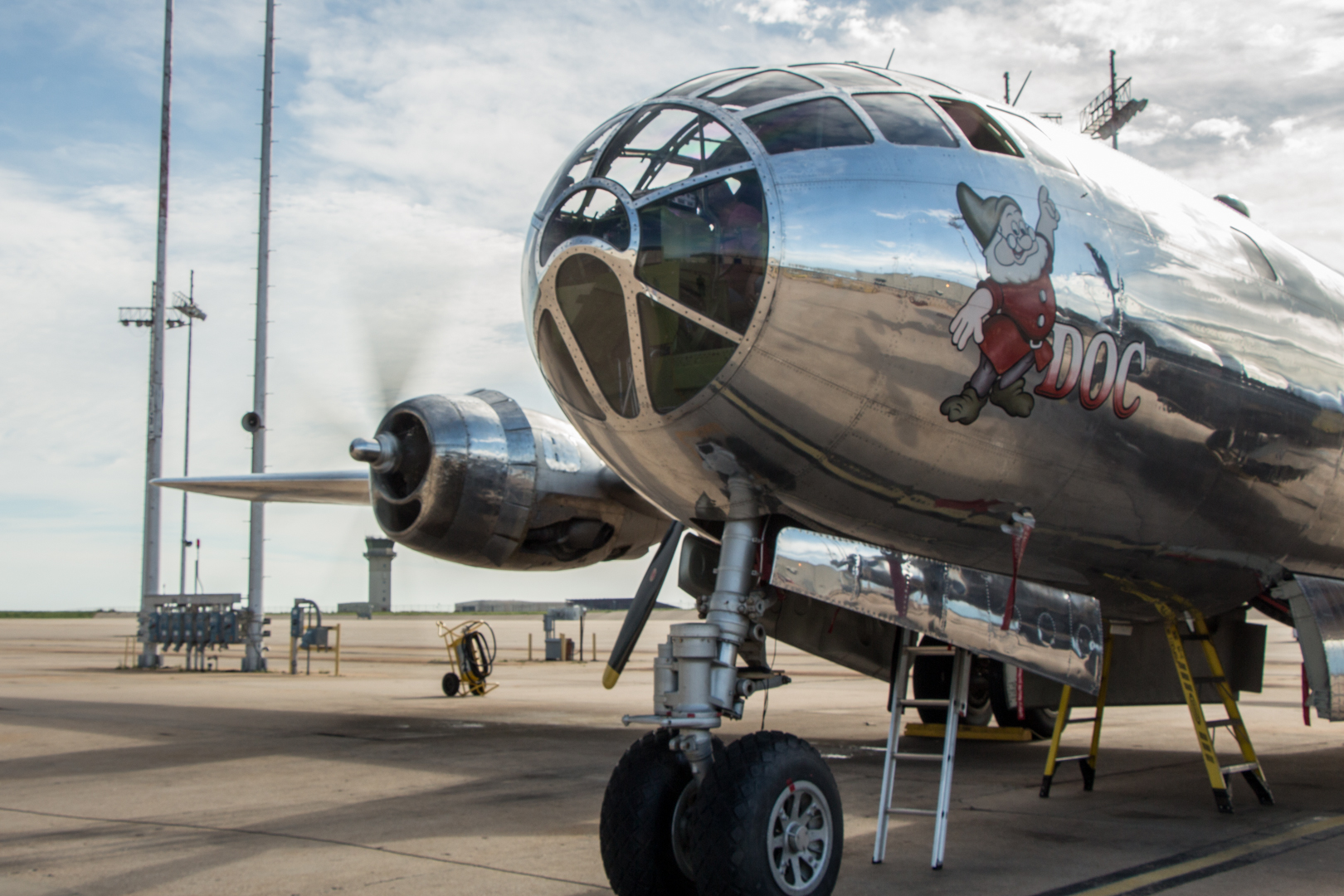 Doc's Friends, the group managing the restoration of the B-29 known as Doc, announced today the historic B-29 will make its return to flight Sunday, July 17. The restored Boeing B-29 Superfortress will take off from the non-joint-use runway at McConnell Air Force Base, adjacent to where the restoration team has spent the last 16 years restoring the warbird.
"Hundreds of volunteers have spent thousands of hours working to restore this national treasure," said Jim Murphy, Doc's Friends Restoration Program Manager. "After 16 years of hard work, sweat, tears and tireless attention to detail, we are ready fly."
Doc's flight crew expects first flight to be an early morning event on July 17 due to anticipated hot weather. First flight is also dependent upon weather conditions in Wichita and plans could change with little or no advanced notice.
Due to security restrictions at the active air force base, as well as security access at Doc's home at Air Capital Flight Line, runway and ramp access will be limited. The public, however, will have multiple locations from which they can view Doc's first flight and landing. Specific details of those public watch areas and first flight timelines will be released soon.
The public is encouraged to subscribe online at https://www.b29doc.com/signup/ to receive information regarding the public viewing locations as soon as the information is released. The information will be provided to the media for public disclosure via news releases.