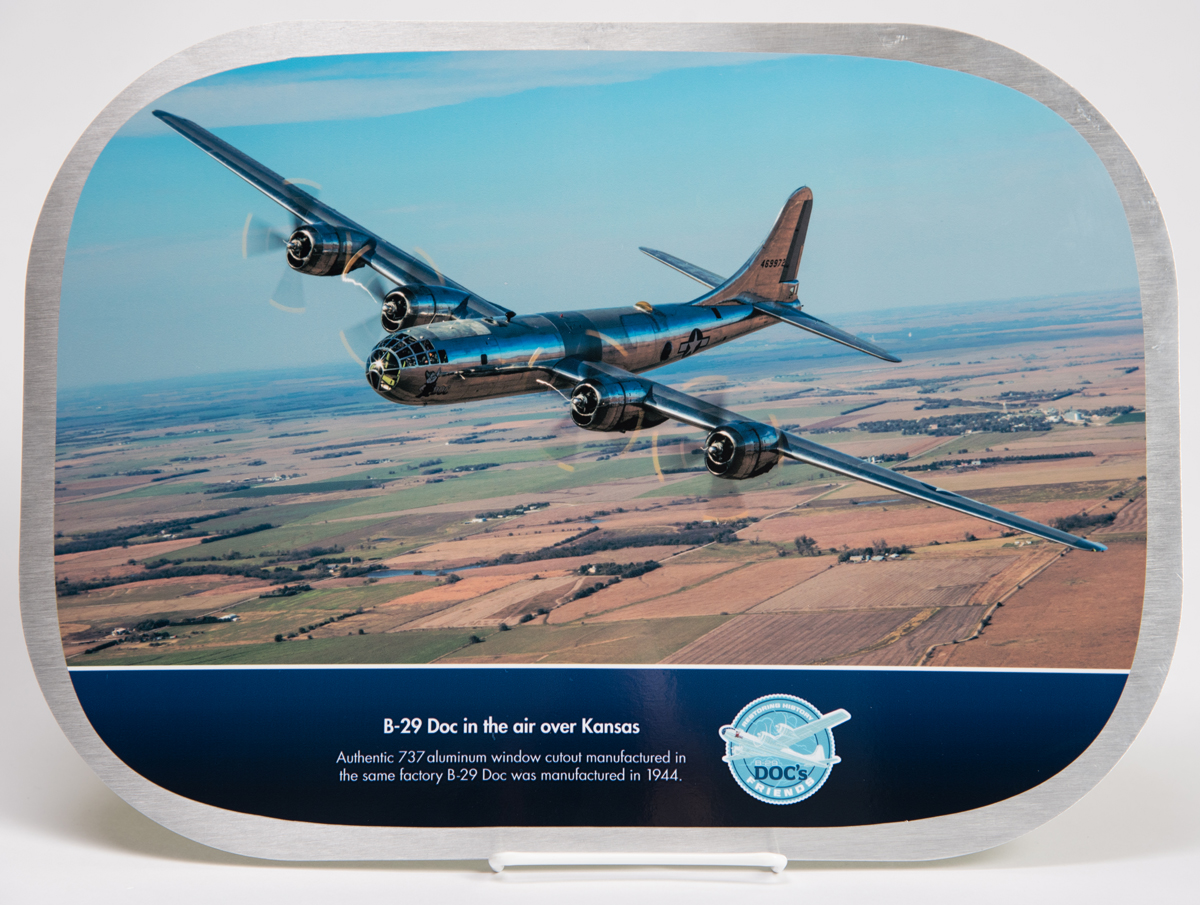 Last week, B-29 Doc was featured in a story that appeared in the Wichita Eagle highlighting the importance of the temporary hangar space that Doc's Friends has secured to protect the warbird from the Kansas weather during winter and upcoming spring.
→ Click here to read the complete story from the Wichita Eagle.
The article also features information about the one-of-a-kind B-29 Doc photos printed on authentic 737 window cutouts manufactured in the same factory that Doc was built in 1944.  The cutouts (like the one in the photo to the right) are $150 each with all of the proceeds going to Doc's hangar fund. Click here to learn more about these unique items.