Arsenal of Democracy Flyover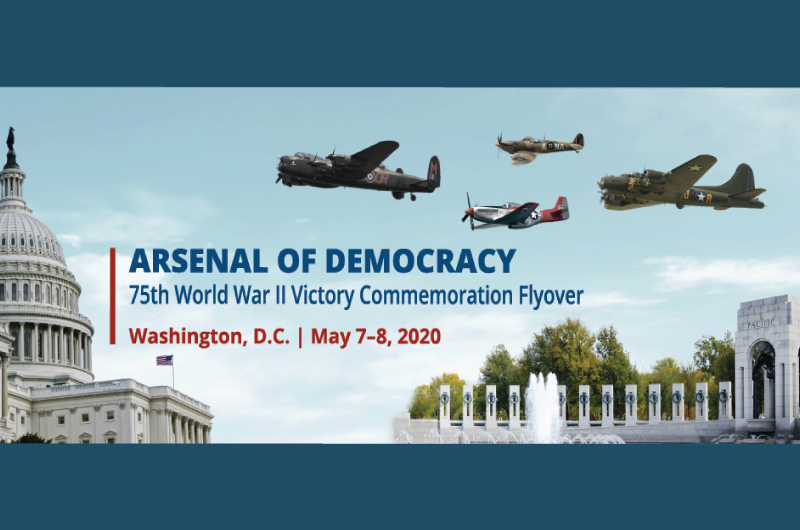 B-29 Doc, one of only two remaining B-29 Superfortresses still flying today, will participate in the 2020 Arsenal of Democracy Flyover in Washington, D.C., May 7-8, 2020.
The event commemorates the 75th anniversary of the end of World War II and will include more than 20 different types of vintage military aircraft. An estimated 100 World War II-era aircraft will fly in sequenced warbird formations representing the war's major battles, from the Battle of Britain through the final air missions in Japan.
Doc will be stationed at Manassas Regional Airport and activities around the event will begin Wednesday, May 6 and continue through Saturday, May 8. The World War II Victory Commemoration Flyover is scheduled for Friday, May 8. More information and the complete schedule for all the events surrounding the flyover, including its fundraising campaign, are available at www.ww2flyover.org.