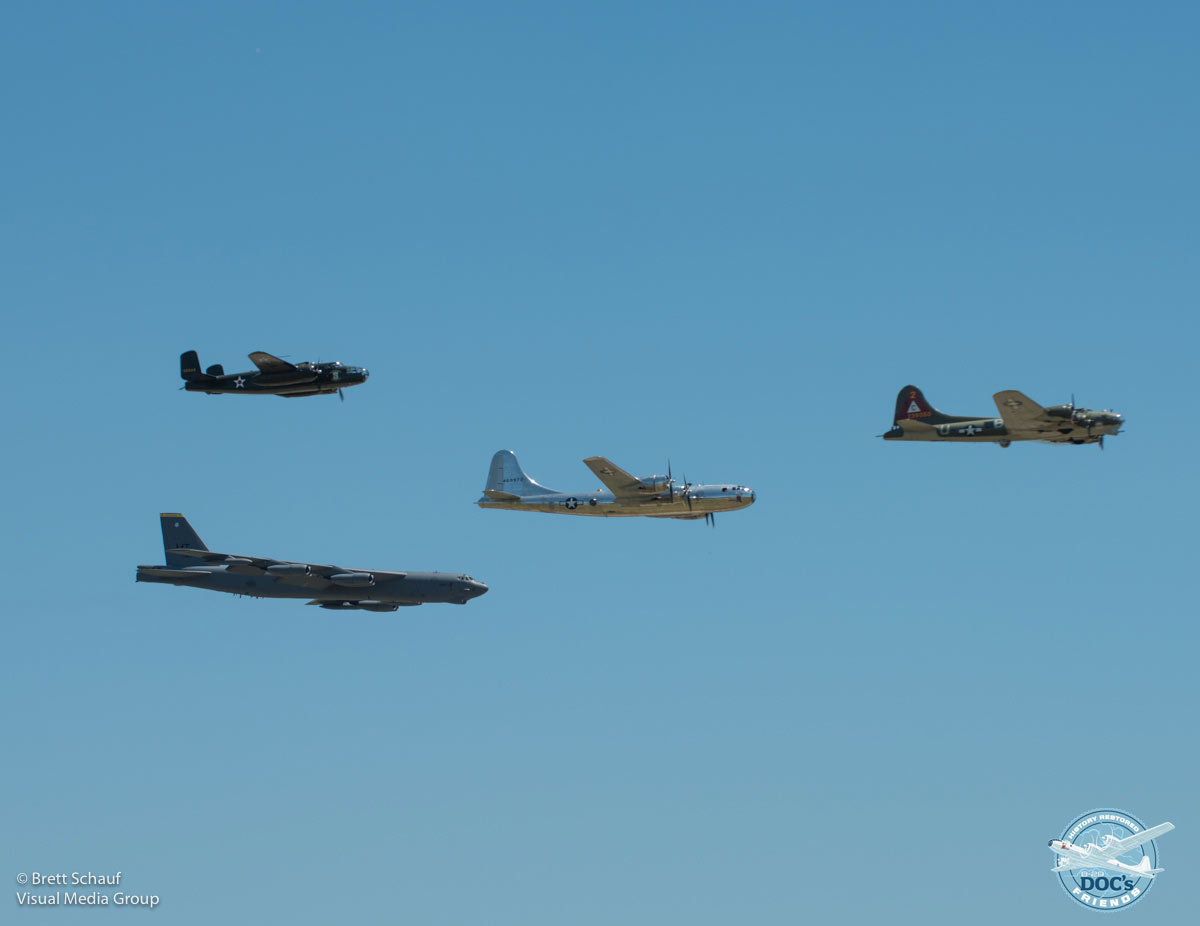 B-29 Doc made its historic return to Barksdale Air Force Base in front of a record first day crowd Saturday, May 6.
Officials with Barksdale expected more than 150,000 visitors for the opening day of the show but instead, more than 170,000 aviation enthusiasts flocked to the base in Louisiana. Show officials and base leaders had to turn several thousand people away because of capacity concerns. Sunday, Day 2 of the show is expected to be just as popular with another record crowd in attendance.
During the show, B-29 Doc flew a heritage flight with a B-52, B-17 and B-25 in front of the crowd.
→ Click here for a photo gallery from Day 1 (Saturday).
Doc will again perform and fly in the same heritage formation on Sunday before returning to Wichita late Sunday afternoon.
You can get involved. Help support Doc's mission of touring and sharing the history and honor behind this loved warbird. Click here to donate to keep the mission going.