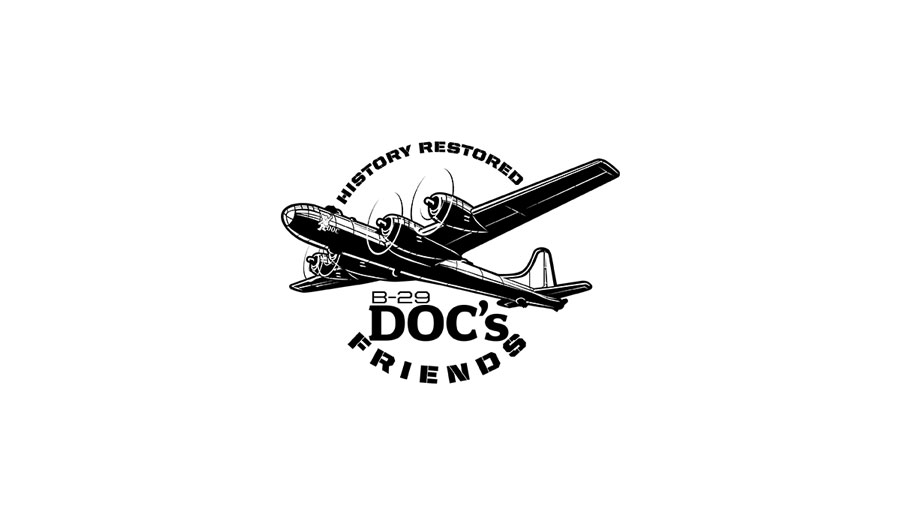 Doc's Friends, Inc., is taking precautions to protect the health and safety of its volunteers and flight crew teams during the public health concern with COVID-19 (coronavirus). Effective immediately, the B-29 Doc Hangar, Education and Visitors Center will be closed to the public through at least March 31. Additionally, all public group tours inside the hangar in Wichita, as well as speaking engagements involving B-29 Doc volunteers and team members that have been previously scheduled will be canceled or postponed until at least April 10. 
"The safety and well-being of our team and the public who visit our facility in Wichita is our top priority," said Josh Wells, Doc's Friends executive director and general manager. "We are taking these precautionary measures in altering the operating hours and public access to our facility in Wichita in support of local, state and federal health agencies who are armed with experts on these types of public health matters."
Additionally, the Doc maintenance and volunteer team will scale back to an essential personnel operation through at least March 31. 
"There are a few minor items on the annual winter maintenance list that still need to be completed over the next two weeks to ensure we will be ready to fly Doc for the 2020 tour season. The team who will work during the remainder of the month will take the appropriate precautions regarding COVID-19 and should any of those individuals show symptoms of illness, they will remain at home until they are symptom-free," Wells added.
Meanwhile, Doc's first public event of the 2020 tour season is currently scheduled for April 18 as the Pull a Plane event, which is a joint fundraising event with WSU Tech. The first B-29 Doc Flight Experience ride flights are scheduled for April 19, followed by the first out-of-Wichita tour stop scheduled for May 1-3 in Cincinnati,OH.
"This is a rapidly evolving situation that changes almost hourly and we continue to monitor and be in close contact with public health agencies here in Kansas, as well as with other air show performers and industry partners," Wells continued.  "At this time, it's too early to accurately predict the impact the COVID-19 public health issue may have on our 2020 tour schedule. For now, I'm comfortable saying that we will reassess our plans for public access to our hangar facility in Wichita, along with our event plans in April, after March 31."
Those who have purchased tickets for B-29 Doc Flight Experiences during the 2020 tour season should continue to expect their flights will be held as scheduled. Should there be a need to adjust the flight schedule, ticket holders will be allowed to rebook or offered a full refund if any potential schedule change impacts their travel. B-29 Doc fans are encouraged to follow Doc's Friends social media channels, as well as sign up for online updates at www.b29doc.com/signgup for the latest information on the hangar schedule, as well as any changes, updates or additions to the 2020 B-29 Doc tour schedule.