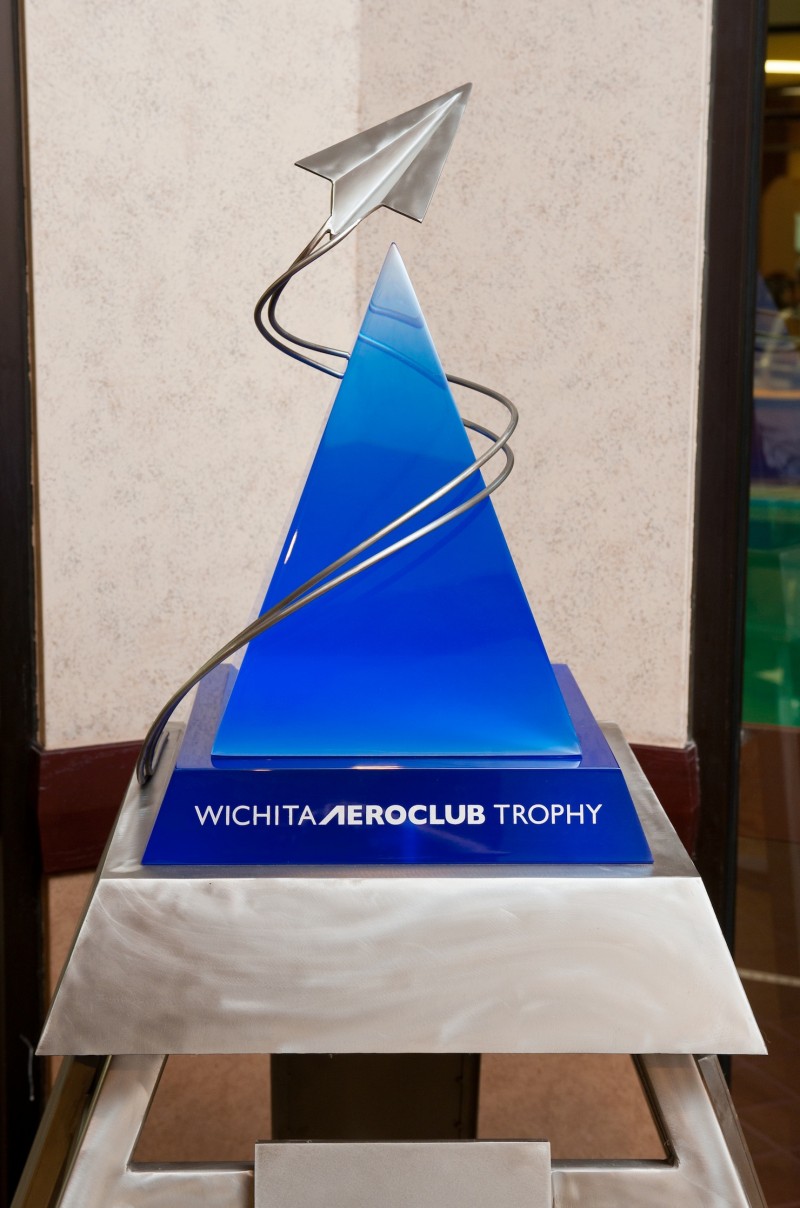 Wichita, Kan., Oct. 15, 2015 – Doc's Friends restoration team, the group leading the restoration effort of the B-29 known as 'Doc' has been announced as the recipient of the annual Wichita Aero Club Trophy.
"This is a tremendous recognition for our team of restoration volunteers, and it signifies and celebrates their great dedication to getting our historic B-29 back into the air," said Jeff Turner, Doc's Friends board chairman. "Receiving the Wichita Aero Club Trophy is testament to the long hours and tireless work these volunteers have put in since the plane was rescued from a bombing range in the Mojave Desert three decades ago."
The team of volunteers will be recognized and celebrated during the annual Wichita Aero Club Gala in January where the trophy will be presented.
"From the beginning, this team has been focused on one thing: getting this historic warbird back into the air," said Jim Murphy, Restoration Program Manager for Doc's Friends. "This plane means so much to so many people. Many of our volunteers either helped build our B-29 when it came off the assembly line at Boeing Wichita in 1945, or served our nation in a B-29 during conflict. Some have even carried out their volunteer work to honor a loved one who either served our nation in a B-29, or was member of Wichita aviation work force during the 1940s and 50s."
The restoration team recently successfully started and ran all four engines as they prepare for an Airworthiness Certificate from the FAA, which could be received in the next few weeks. Following certification, the crew will embark on ground and taxi testing before eventually entering into the test flight status. Murphy and the Doc's Friends restoration team are hopeful they can reach the first flight milestone before the end of the year.
In order to reach the first flight milestone, Doc's Friends continues a Kickstarter fundraising campaign to cover the costs of engine, taxi, and flight-testing.
"It's all about getting the plane back into the air," Turner said. "Every dollar matters and it all goes into the cost of restoring the plane. Every single pledge will make a difference, whether it's $10, $25, or $1,000—and we're running out of time.
The Kickstarter campaign runs through the end of October. More information about the Kickstarter campaign can be found here.