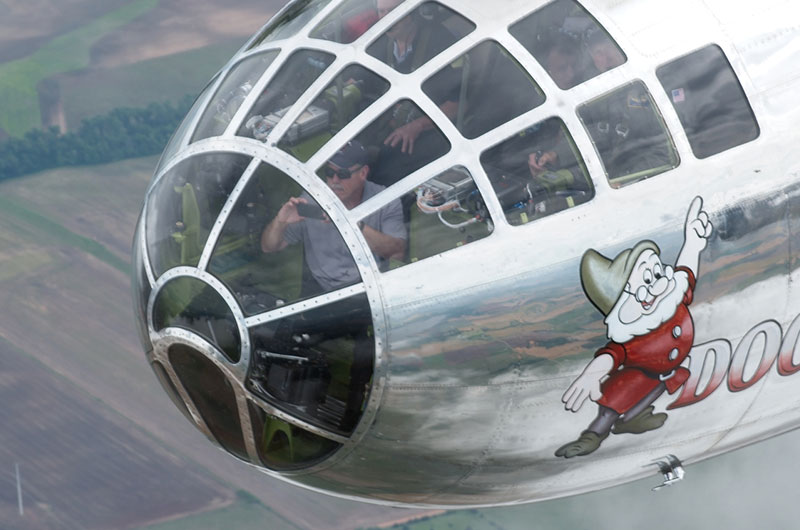 Doc's Friends, Inc., announced it has been granted approval by the Federal Aviation Administration an exemption to offer passenger flights on B-29 Doc. The FAA granted the group's request for exemption and Doc's Living History Flight Experience (LHFE) program, which clears the way for ticket sales to begin for rides on the historic warbird.
The first ride flights offered by Doc's Friends for B-29 Doc will be next week in Madison, WI at Heavy Bombers Weekend, July 20-22. Each B-29 Doc Flight Experience will last approximately 90 minutes and include a 30-minute ride. Prior to takeoff, passengers will experience a crew briefing and learn more about the history of the B-29 and the role it played in U.S. history. Passengers will also get to hear and see the sights and sounds of engine starts and run-ups prior to takeoff.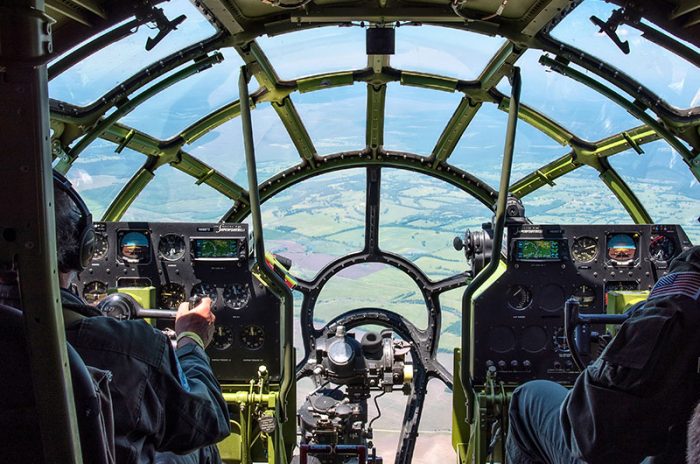 "Doc's mission of honoring those who served our nation, educating future generations and connecting people to Wichita's historic role in our nation's aviation industry becomes even more real with the B-29 Doc Flight Experience ride program. It also allows us to fund the overall operation of the historic aircraft and ensure its sustainability for generations to come," Wells said.
Additional dates will soon be added for the B-29 Doc Flight Experience, including ride weekends in Wichita and at other airshows throughout the remainder of the flying season.
To book a flight or receive more information about the B-29 Doc Flight Experience, visit www.B29Doc.com/rides
Get Involved!
Meanwhile, we still need your help to carry out our mission. So far, we have raised $5.2 million for the B-29 Doc Hangar and Education Center that we are building at Eisenhower National Airport in Wichita. While we are confident we have enough money to start and finish construction on the building, we still need to raise the last $1.5 million to help us ensure the facility has the tooling, furnishings and gear to be a world-class facility to help us educate and connect future generations to the history of the B-29 Superfortress and its important role in our nation's history.
One of the most unique ways you can get involved is by purchasing a personalized brick or paver that will be installed in the front courtyard area of the B-29 Doc Hangar and Education Center. CLICK HERE to purchase your brick or paver today!