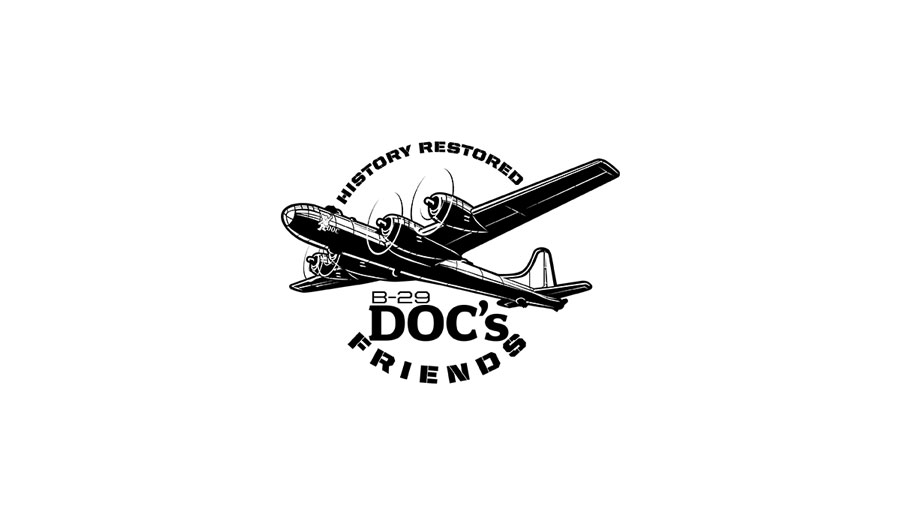 Due to continued public health concerns nationwide surrounding COVID-19 (coronavirus), Doc's Friends has postponed the B-29 Doc History Restored Tour stop in Cincinnati, OH, with Cincinnati Warbirds EAA Squadron 18 that was scheduled for May 1-3 at Lunken Airport.
"We are concerned about the health and well-being of our chapter members and volunteers, along with those who would attend the event such as veterans and those who are considered to be in the high-risk category by the CDC," said Jim Stitt, Cincinnati Warbirds EAA Squadron 18 leader. "The joint decision to postpone the event with Doc is the right move, even though it's a disappointing one for our fans. We'll work together to find a date to reschedule the event and to celebrate our recovery and defeat of COVID-19 as soon as possible."
Both organizations are committed to rescheduling the event later in the 2020 season but a specific reschedule date has not been determined.
"It's critical that we make decisions with the focus on protecting our B-29 crew, as well as our tour host organizations and the public during the COVID-19 pandemic," said Josh Wells, Doc's Friends general manager and executive director. "While we all hope to reschedule tour stops and air shows that have been impacted by the public health concern surrounding COVID-19, it's too early to speculate on what the future schedule might look like for some of these events. I've talked to several warbird operators and other industry partners and we're all hopeful for a successful 2020 air show season. But most importantly we must act to keep warbird and air show enthusiasts safe and healthy, while respecting limitations on public gatherings across the nation."
Those who have purchased tickets for B-29 Doc Flight Experience rides in Cincinnati, OH, have been contacted and their tickets have been refunded. Those who have purchased tickets for B-29 Doc Flight Experiences at other 2020 tour season stops should continue to expect their flights will be held as scheduled unless they have been directly notified otherwise. Should there be a need to adjust additional flight schedules and events, ticket holders will be allowed to rebook or offered a full refund if any potential schedule change impacts their travel. 
B-29 Doc fans are encouraged to follow Doc's Friends social media channels, as well as sign up for online updates at www.b29doc.com/signgup for the latest information on the hangar schedule, as well as any changes, updates or additions to the 2020 B-29 Doc tour schedule.