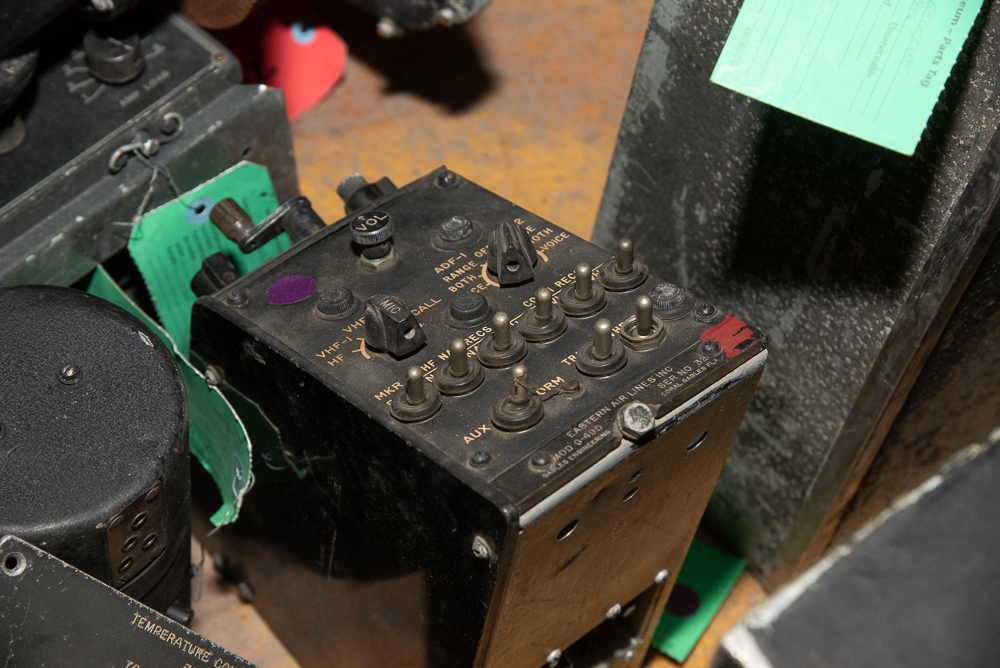 Have you ever want to own a piece of vintage aircraft history? Or are you looking for one-of-a-kind supplies for your garage or shop at home?
Doc's Friends will host a surplus sale next week (Nov. 27-29) as a final step in moving the restored B-29 Superfortress known as Doc into its new home.
The surplus sale at Doc's old hangar location at 3800 S. Oliver at Air Capital Flight Line will be from 8 a.m to 3 p.m., Tuesday, Nov. 27 through Thursday, Nov. 29, and will be a cash-and-carry sale process. Items to be included in the sale are metal work benches, metal saw horses, saws, air hoses, industrial grade extension cords, fans and other tools. Also included in the surplus sale will be scrap aircraft parts from various warbirds that are no longer needed by the B-29 Doc restoration crew.
"Over the past 18 years since Doc arrived in Wichita, we have accumulated a warehouse full of tools, shelving and other surplus industrial items that we simply no longer need, nor have room for in our new hangar facility," said Josh Wells, Doc's Friends spokesman. "The surplus includes heavy-duty, industrial-grade items, plus a few old B-29 and additional aircraft parts and pieces. We hope that by hosting the surplus sale we can accomplish two things: free up space and generate funds for Doc's new hangar, and give B-29 and local warbird enthusiasts a chance to take home a piece of history, or some tools for their shops at home."
The sale will be cash only and all items will be sold in as-is condition. All sales will be final on-site and buyers must make arrangements to pick up their purchases at the time of the sale. All proceeds from the sale will benefit the B-29 Doc Hangar and Education Center fundraising effort to help Doc's Friends finish out the education and visitor's center portion of the new facility at Wichita's Eisenhower National Airport.
Questions about the sale can be directed to experience@b29doc.com
The move-in process is nearly complete at the new facility and winter maintenance activities will begin next week. The installation and final construction of the hangar interior will continue through the end of the year and the facility will open to the public in January of 2019.