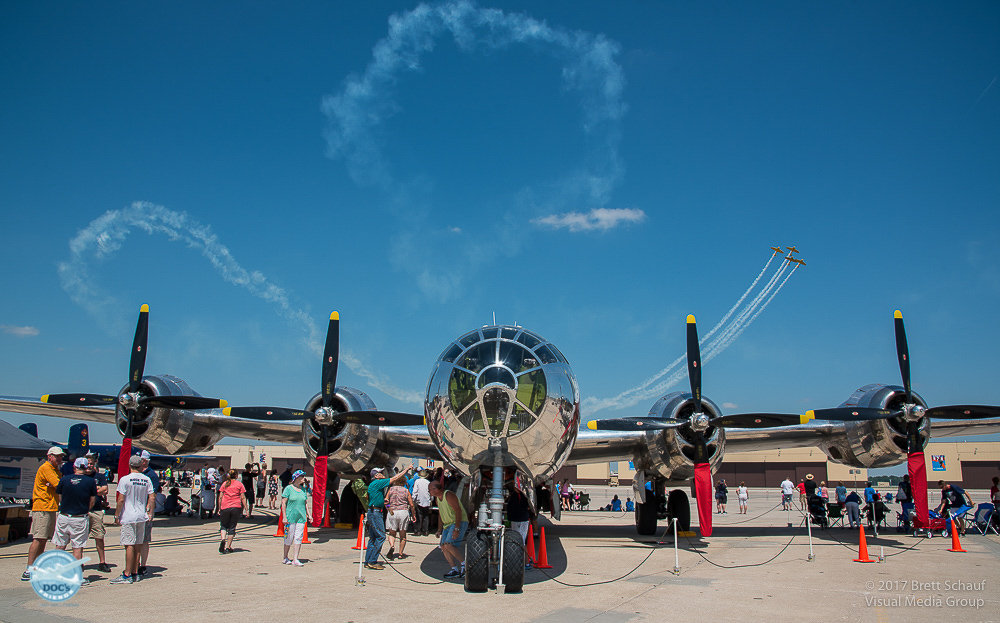 Doc's Friends has announced the partial 2018 tour schedule for B-29 Doc. The 2018 tour season will include a return trip to EAA AirVenture in Oshkosh, WI, along with two tour stops in Kansas.
June 1-3, 2018: World War II Weekend, Reading, PA
July 23-29, 2018: EAA AirVenture, Oshkosh, WI
Sept. 8-9, 2018: McConnell Air Force Base Open House, Wichita, KS
Sept. 28-30, 2018: Tri-Annual Airfest, Great Bend, KS
Oct. 13-14, 2018: Spirit of St. Louis, St. Louis, MO
Additional tour stops will be announced in the coming weeks as negotiations with air shows are finalized.
The scheduled winter maintenance program that began for B-29 Doc in early October is nearly 60 percent complete and the maintenance team reports no major issues. In 2017, Doc's Friends logged more than 45 flight hours on the historic B-29, including stops at five air shows in five states, covering 4,750 nautical miles.
Meanwhile, the Federal Aviation Administration and the Wichita Airport Authority Board of Directors have approved the final design concepts for the B-29 Doc Hangar and Education Center to be built at Wichita's Eisenhower National Airport. Doc's Friends broke ground on the $6.5 million, 32,000 sq. ft. facility in September, and major construction is expected to begin in January.
Fundraising continues for the remaining dollars for the project through commemorative brick sales and other donations. More information about the commemorative bricks can be found online at www.b-29doc.com/bricks.