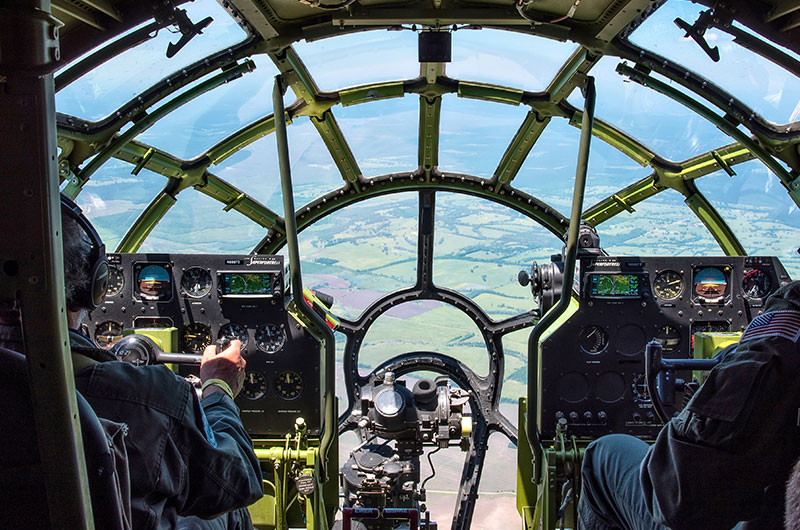 B-29 Doc fans in Wichita and Topeka, KS, can ride along with Doc's Friends Oct. 6 and 7. The ride flight experiences in Kansas were recently added to the historic warbird's flight schedule and are expected to sell out quickly.
The flights in Wichita, Saturday, Oct. 6 will be at 10 a.m. and 11:30 a.m. at Yingling Aviation.
The flights in Topeka, Sunday, Oct. 7 will be at 10 a.m. and 11:30 a.m. at Hangar 612, Forbes Field, Topeka, KS.
Wichita, KS: Oct. 6
Buy Wichita Flight Tickets Online
Topeka, KS: Oct. 7
Buy Topeka Flight Tickets Online
Each B-29 Doc Flight Experience will last approximately 90 minutes and include a 30-minute ride. Prior to takeoff, passengers will experience a crew briefing and learn more about the history of the B-29 and role it played in U.S. history. Passengers will also get to hear and see the sights and sounds of engine starts and run-ups prior to takeoff.