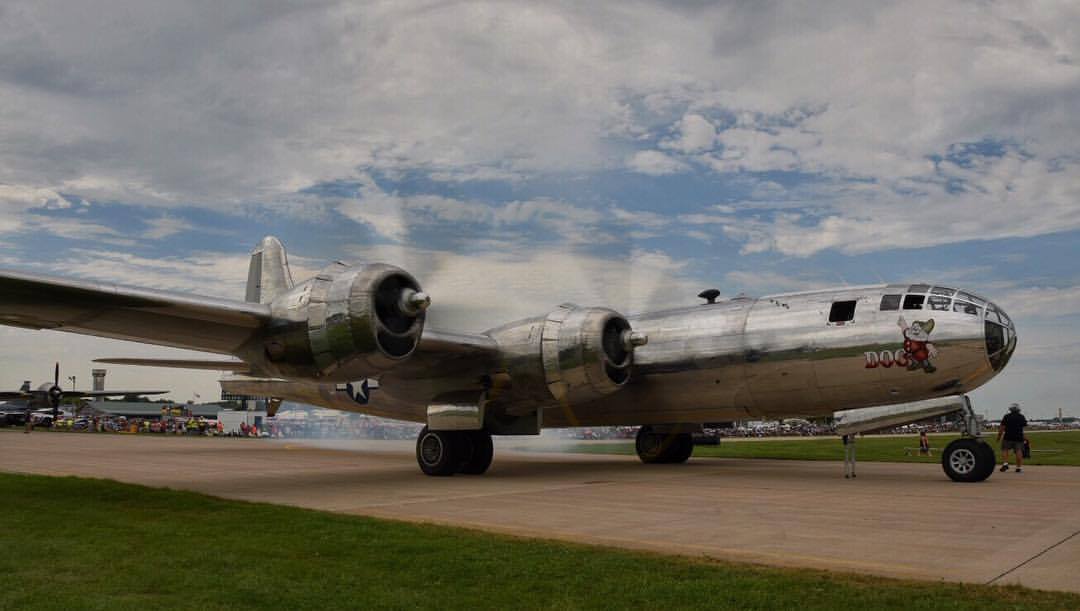 Before this week, it had been more than 50 years since two B-29s flew in formation. All of that changed over the airfield at EAA's AirVenture 2017 in Oshkosh, WI on Tuesday.
B-29s Doc and FiFi flew together for first time at AirVenture in front of thousands of aviation lovers. The only two flying B-29 Superfortresses in the world amazed spectators during the warbirds air show performance with multiple other airplanes, include the B-17, B-25 and other warbirds that served American military forces during World War II.
Following the performance flight, Doc and FiFi spent nearly two hours flying together with a B-25 for a photo shoot east of Oshkosh. Click play on the video below to see what it was like inside the cockpit of Doc during the flight.
Meanwhile, efforts continue to raise money for Doc's permanent home in Wichita, KS.
→ Click here to back the project on Kickstarter.
→ Click here to learn more about the brick and paver campaign.