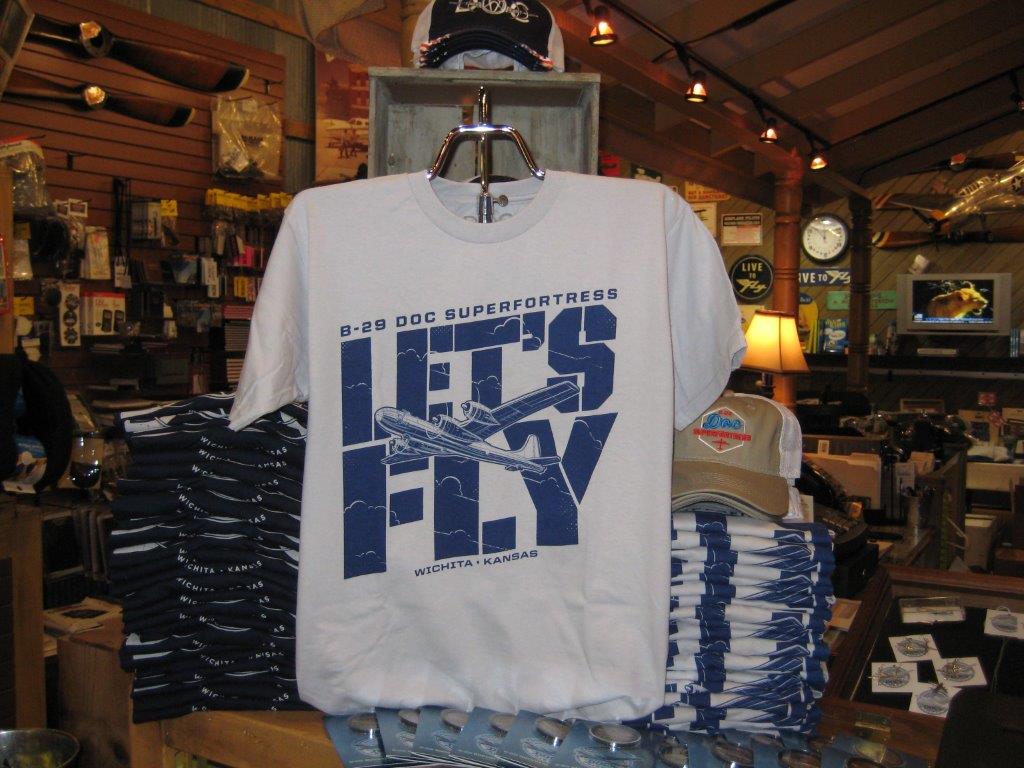 New B-29 Doc first flight merchandise has arrived! Shirts, hats, challenge coins that were on the plane during first flight, wristbands and many other first flight-related items are now available online, via  Aviator's Attic.
→ Click here to check out the store and the new items.
All proceeds from the purchase of merchandise go to supporting Doc's restoration and future flight programs.
Speaking of first flight, click here to watch a highlights from the July 17, 2016 first flight event.