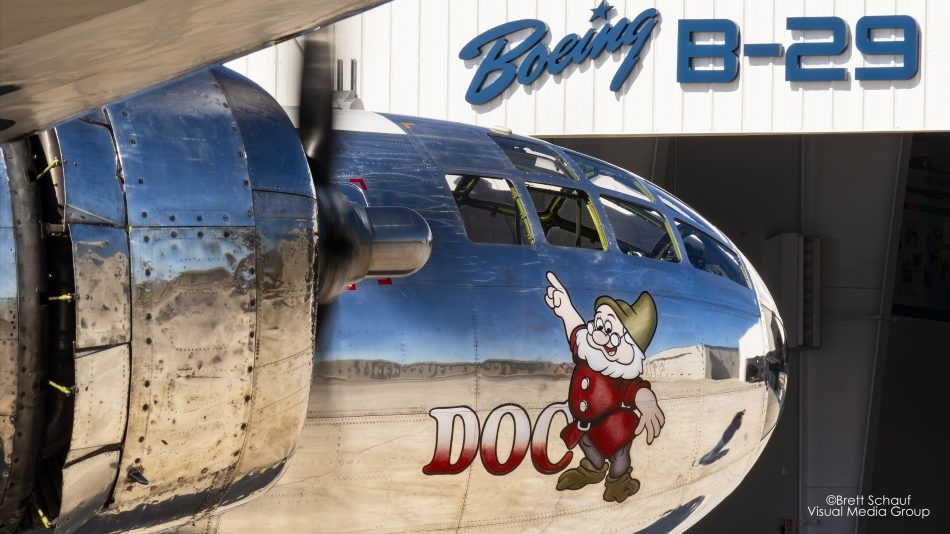 Doc's Friends and the WSU Tech Foundation will host a Pull a Plane event Saturday, April 18 at the B-29 Doc Hangar, Education and Visitors Center at Eisenhower National Airport. The unique event in Wichita will feature teams of 25 people racing to pull Doc (a restored B-29 Superfortress, weighing in at nearly 80,000 pounds) 25 feet down the taxiway.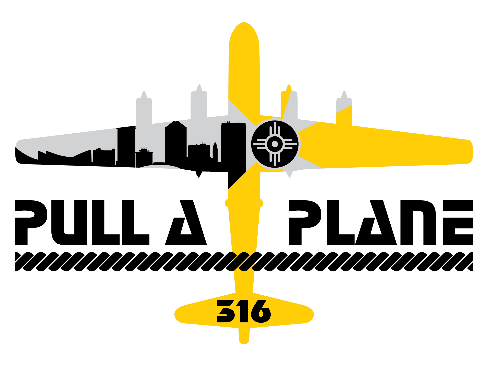 Each team of 25 people will raise a minimum of $2,500 in order to participate. Proceeds of the inaugural fundraiser will be shared between the WSU Tech Foundation (to finance student scholarships) and Doc's Friends (to help broaden Doc's operations and hangar education program). The individual who raises the most donations for the event will be rewarded with a ride in B-29 Doc.
"Now, more than ever, scholarships for students play a critical role in providing a well-trained and highly skilled workforce for our region," said Dr. Sheree Utash, President of WSU Tech. "This is an opportunity for the community to come together to support education in a fun, unique way. I'm proud to be partnering with Doc's Friends on this event because any community can host a plane pull, but there is only one Doc and he calls Wichita 'home'."
The Pull a Plane event is family-friendly and is open to the public. In addition to the Pull a Plane event featuring B-29 Doc, historic warbirds from the World War II-era will also be on static display, giving those who attend the event a chance to experience history, up close and personal. Public admission will be $10 per person or $25 for a family (up to six people). The admission fee grants access to the Pull a Plane event, as well as admission to the B-29 Doc Hangar, Education and Visitors Center where the other aircraft will be on display.
"Partnering with WSU Tech to generate excitement around aviation education, including the story of Wichita's rich aviation heritage, is a unique way to broaden the mission of both of our organizations," said Jeff Turner, Doc's Friends Board Chairman. "I'm hopeful this event inspires the next generation of great aviation professionals, whether at WSU Tech or as warbird and aviation enthusiasts who will carry on Wichita's claim as the Air Capital of the World."
Sponsorships are still available. Learn more and register a team at pullaplane.com.
---

About WSU Tech
WSU Tech is the state's leader in modern technical education offering over 100 degree and certificate options in aviation, health care, manufacturing, design, information technology, police science, and business. The WSU Tech Foundation is the college's partner in securing and providing various resources to support and promote education and workforce development throughout the communities we serve. For more information, visit www.WSUTECH.edu.
---

About Doc's Friends
Doc's Friends, Inc., is a 501c3 non-profit board managing the operation of the Boeing B-29 Superfortress known as Doc. The mission of Doc's Friends is to HONOR the men and women who sacrificed so much for the freedom of others, including those who designed, built, maintained and flew the B-29 during and after WWII. CONNECT people with the rich heritage of the B-29 and allow aviation enthusiasts to experience the thrill of a B-29 up close. EDUCATE today's and future generations on the contributions of the Greatest Generation during wartime.