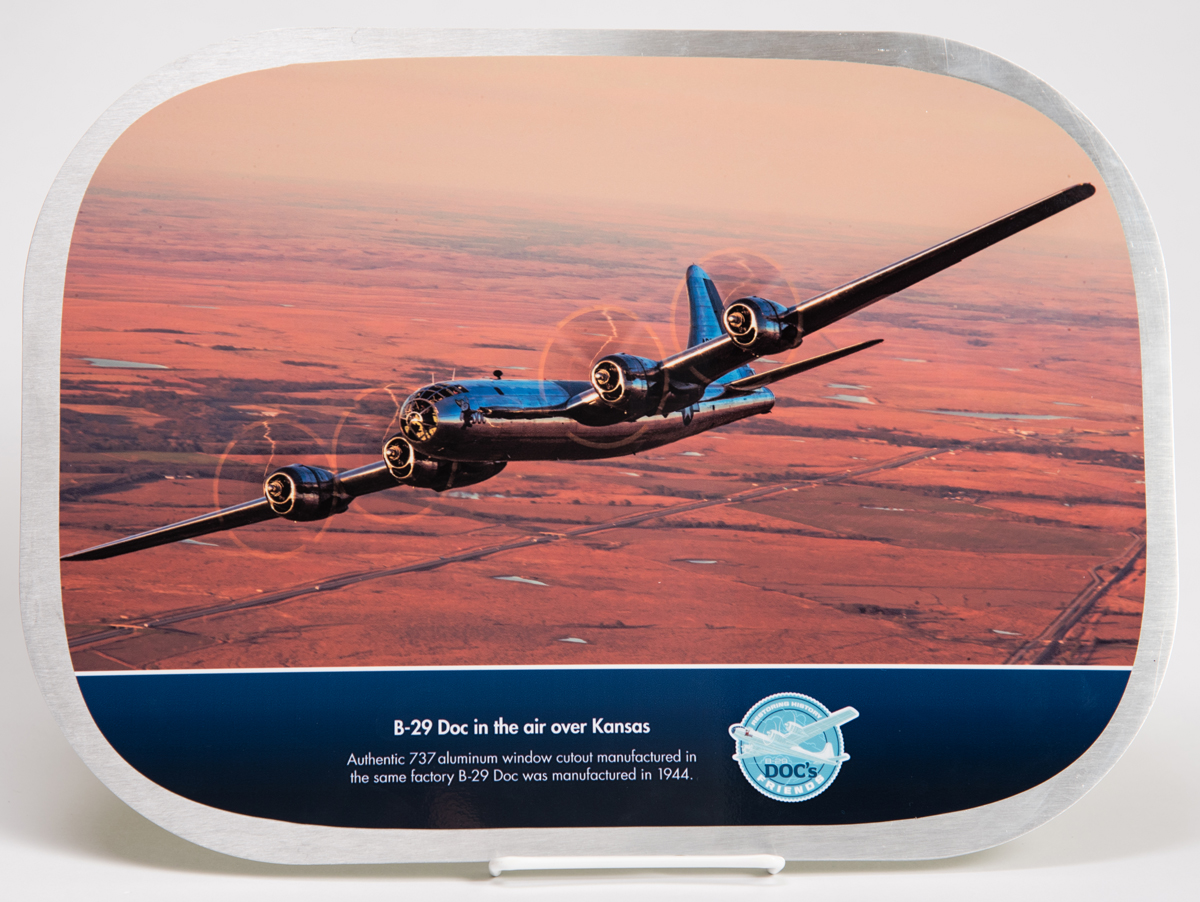 One of 1,644 B-29 Superfortresses built at the Boeing factory in Wichita, Kan., 'Doc' was delivered to the U.S. Army Air Forces in 1945. After spending 42 years sitting abandoned in the Mojave Desert in California, a group of restoration volunteers led by Tony Mazzolini dedicated 18 years and more than 300,000 restoration hours to return the historic warbird to airworthiness.
Today, the factory where 'Doc' and the other 1,643 Wichita-built B-29s were manufactured still proudly builds airplanes as Spirit AeroSystems. Spirit designs and builds aerostructures and components for the world's premier commercial and defense aircraft companies.
For $150 (plus tax), you can own a B-29 'Doc' commemorative photo printed on an authentic aluminum Boeing 737 window cutout, which was manufactured in the same factory that built B-29 'Doc' in 1944. Click the titles below to view the four designs available to order today. All proceeds of sales will go to help building a permanent home for Doc in Wichita.
CLICK ON THE LINKS BELOW TO ORDER YOUR PIECE OF HISTORY TODAY!
Spirit AeroSystems is proud to support Doc's Friends in raising money for a permanent home in Wichita. These one-of-a-kind prints offer aviation and warbird enthusiasts the opportunity to own an actual piece of aviation history, while honoring the legacy of those who built, maintained and flew the B-29 Superfortresses.