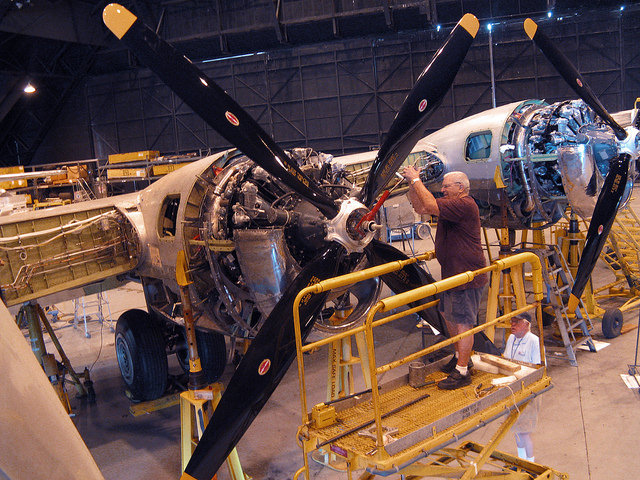 B-29 Superfortress edges close to its first flight in more than 60 years
Doc's Friends, the Wichita-based nonprofit organization restoring the B-29 Superfortress "Doc" to flying condition, has now installed the flaps onto the aircraft. It was the last major structural piece to be installed onto the aircraft as part of this historic restoration.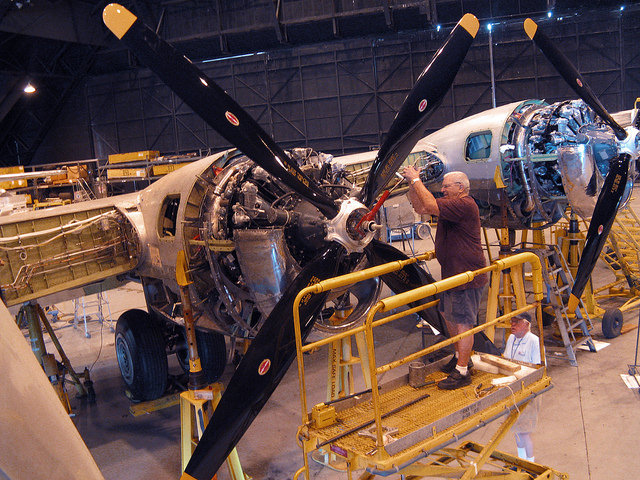 Over 30 volunteers arrived on-site to help with this project. "It has been incredible to witness the dedication of all the volunteers supporting Doc's Friends throughout this journey. Taking the time out of their own week to work on this aircraft just shows the unified passion we all share to get this warbird back in the air," said TJ Norman, Doc's Friends operations manager.
Strongly resembling the original technique used in the Boeing factory decades ago, only organized manpower was utilized to lift and install the flaps. In addition to the flap installation, progress on other remaining key components, including the fuel cells and avionics, is also advancing smoothly.
Doc's restoration will soon culminate in the aircraft's return to the skies by the end of this year. Shortly thereafter, the B-29 will begin its three-pronged mission – to honor, educate and connect – as a flying museum.
About Doc's Friends
Formed by a group of Wichita business leaders in 2013, Doc's Friends is a 501(c)(3) nonprofit foundation completing the full restoration of B-29 Superfortress "Doc" to flying condition. Doc's permanent home base will be Wichita, but it will ultimately serve as a traveling museum and exhibition. For more information about Doc's Friends, or to follow Doc's progress, visit www.b-29Doc.com. Doc's Friends can also be found on Facebook, Twitter, Flickr and YouTube.
Media Contact: Tom Bertels, 316-352-5102, tom.bertels@shscom.com