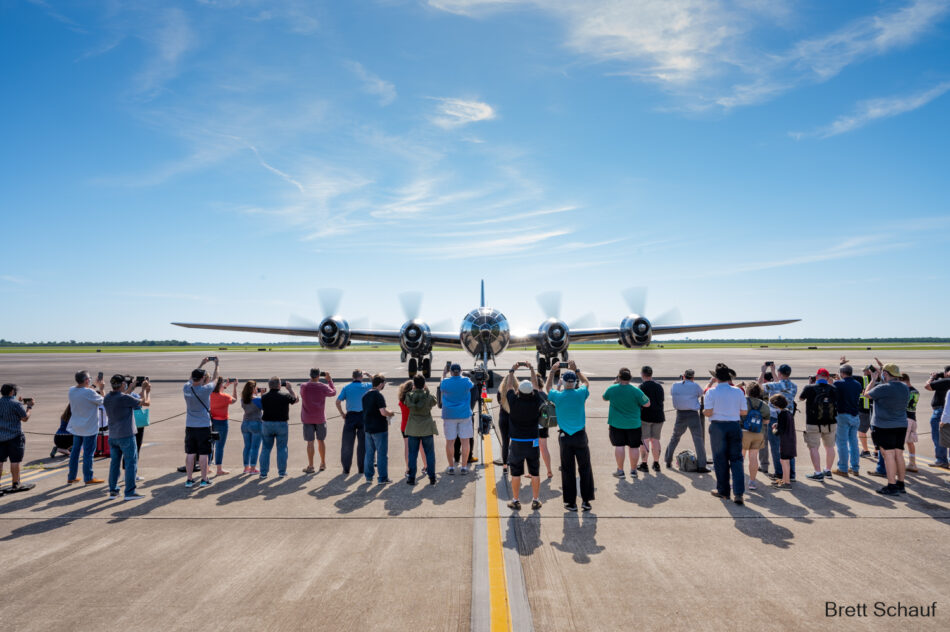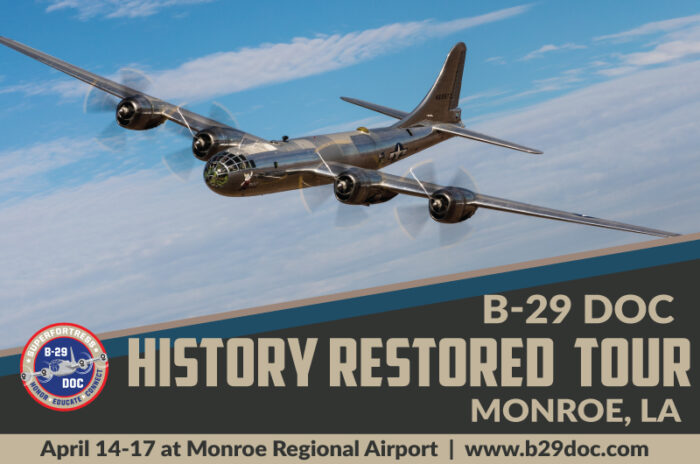 B-29 Doc, one of only two remaining B-29 Superfortresses still airworthy and flying today, will bring the B-29 Doc History Restored Tour to Monroe, LA, this week (April 14 through April 17).
AvFlight Monroe will host the event at Monroe Regional Airport (5410 Operations Road),
Click here for a map of the event location.
Gates will open Thursday, April 14 and Friday, April 15 for static ground and flight deck tours from 9:30 a.m. to 4:30 p.m. both days. Ground and flight deck tours will also be available Saturday, April 16 and Sunday, April 17 from 12:30 p.m. to 4:30 p.m., following morning ride flights.
Admission for the ground and cockpit tours will be $10 per person or $20 per family. Tickets will be available at the gate.
BOOK YOUR SEAT ON B-29 DOC TODAY!
For details about B-29 Doc Flight Experience, visit www.b29doc.com/rides