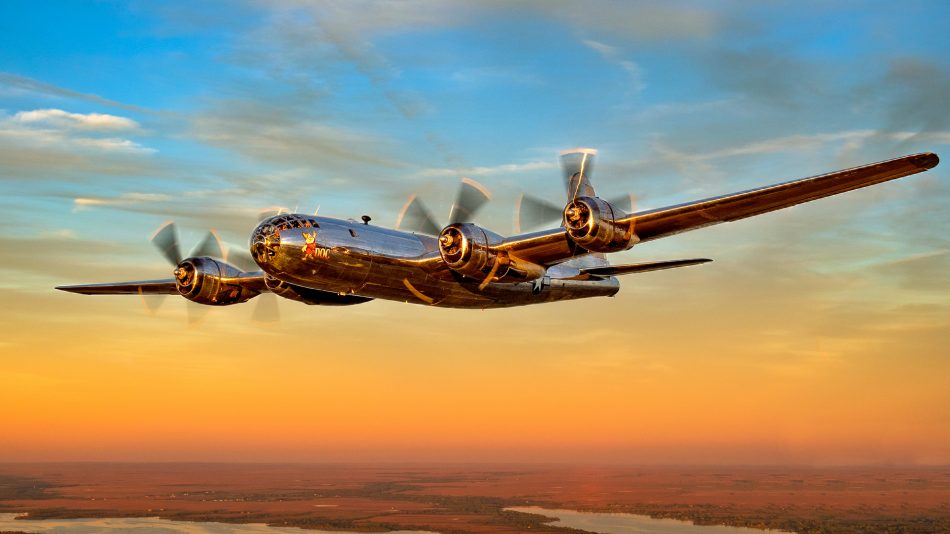 The B-29 Superfortress known as Doc will bring its B-29 Doc Flight Experience tour to Centennial Airport in Englewood, CO, Friday, August 23 through Sunday, August 25.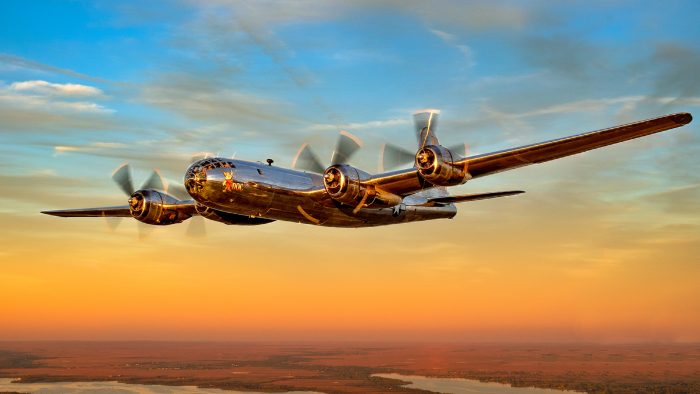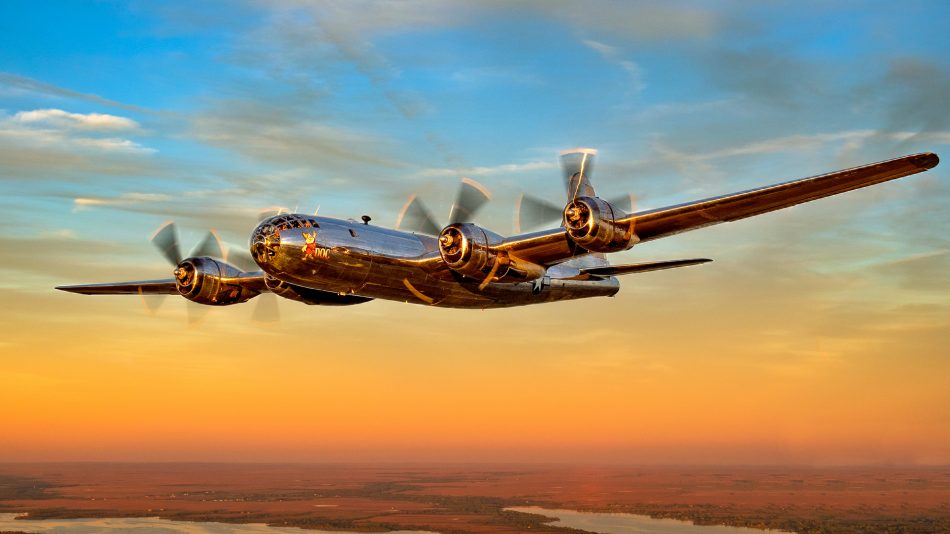 Doc will arrive on Friday, August 23, and will be available for ground and flight deck tours on Saturday, the Aug. 24 and 25 from 9 a.m. until 3 p.m. with admissions from the Wings Blue Sky Gallery at Centennial Airport. B-29 Doc Flight Experience rides, to be scheduled for 10:30 a.m. and 12:30 p.m. on Sunday, Aug. 25, will be available for purchase with admission through Wings Blue Sky Gallery. For details and to purchase tour and ride tickets, visit www.explorationofflight.org or www.b29doc.com/rides. 
"We are excited to bring Doc to Colorado to share the history of the B-29, which is at the core of our mission to educate future generations about the Greatest Generation," said Josh Wells, Doc's Friends general manager and executive director. "Experiencing a Doc ground and flight deck tour, or a B-29 Doc Flight Experience, is a once-in-a-lifetime opportunity that includes an up-close and personal look at one of the most magnificent flying machines ever built."
BOOK YOUR SEAT ON HISTORY IN DENVER TODAY!
While at Centennial, Doc, together with 45 other (mostly vintage) aircraft, will be on display on Saturday afternoon and evening, from 5-10 p.m., at the 17th Annual Morgan Adams Concours d'Elegance Saturday evening gala fundraiser for pediatric cancer research.
"The Morgan Adams Foundation and The Wings Over the Rockies Museum are singularly honored to host Doc's Western United States debut. This affords the Centennial Airport Community, the Metro Denver area, and the entire Front Range Region an extraordinary opportunity to experience this unique piece of aviation history," said Joan Slaughter, MAC's founder and executive director. "We are incredibly grateful to Wings Over the Rockies and the team from "Doc's Friends" for partnering with us to make this possible," she added.
"Bringing Doc to Centennial Airport serves to underscore the Wings Museum's commitment to the preservation of aviation history and the stimulation and advancement of aviation and S.T.E.M. education. At the same time, it stokes our own passion for flight," Slaughter continued.
"The synergy of this collaborative effort with Doc and the MAF affords all three non-profits a unique opportunity to support each other, and, collectively, to fulfill their respective missions and purposes," said Gen. John Barry, CEO of Wings Over the Rockies Air & Space Museum.
"We are humbled to be part of the event in Colorado to help the Morgan Adams Foundation continue to promote cancer research and join the fight with those who are battling the disease," said Wells. "It's a unique opportunity to join another non-profit organization to help it spread its mission and reach its goals."
Manufactured in Wichita, Kansas in March, 1945, Doc is one 1,644 B-29s built during World War II, of which only two are still flying. Since recovering the aircraft from the Mojave Desert in 1987, Doc's Friends volunteers have devoted over 400,000 hours to its restoration, which was completed in 2016.
Collectively, the host parties are extremely grateful to the Centennial Airport, the Centennial Airport community, and to the many sponsors and others who have helped to make this all possible; notably, among others, Aeroshell Oil Co.; Centennial Airport Authority (and its manager, Robert Olislagers); Denver Jet Center; the FAA Flight Standards District office; Centennial Airport Tower; KP Kauffman Petroleum; Lottman Oil Co.; Modern Aviation; Signature Flight Support; SunBorne Realty; TAC Air; and, Wings Over the Rockies Air & Space Museum.