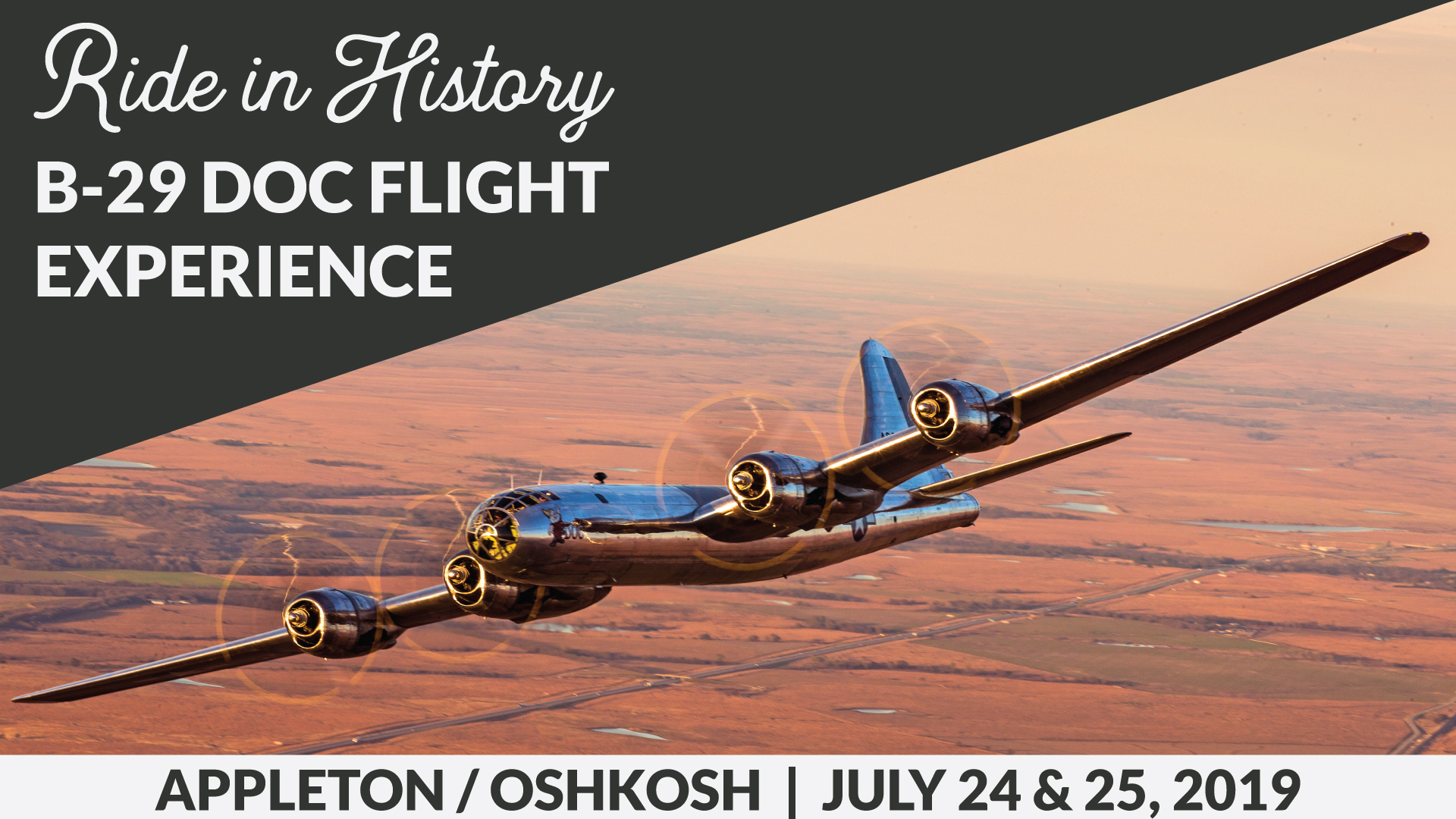 Good news for EAA AirVenture fans: The B-29 Doc Flight Experience Tour will operate out of Appleton, WI for two days during this summer's EAA AirVenture in Oshkosh.
Ride flights on B-29 Doc will be offered Wednesday, July 24 and Thursday, July 25 at Platinum Flight Center at Appleton International Airport, which is just a short drive north of Oshkosh.
Book Your Flight NOW!