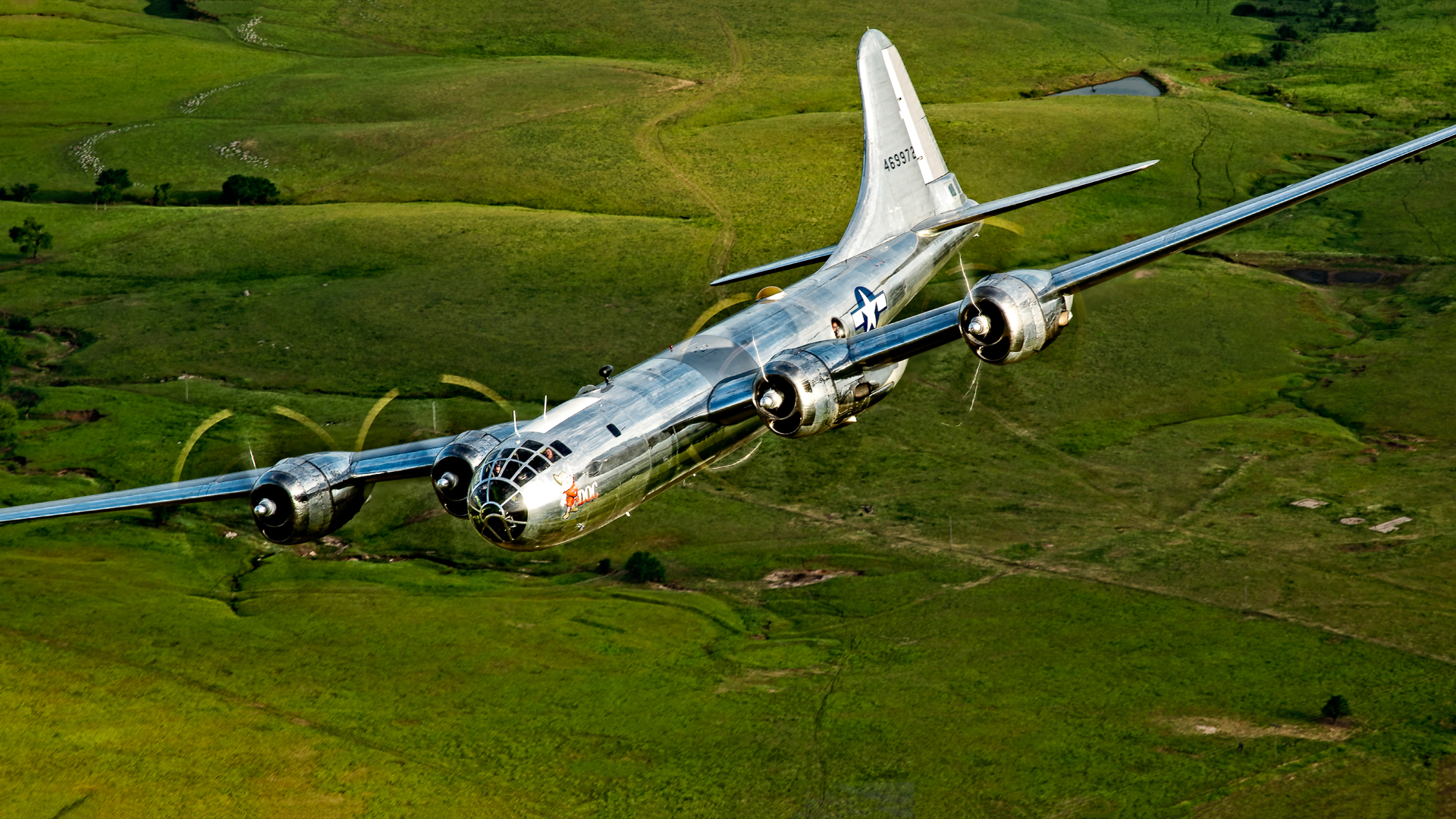 B-29 Doc will help kick off the K-State football season with a flyover prior to kickoff of the Nicholls State game, Saturday, August 31.
Four K-State graduates will be leading the flight crew during the flyover, including pilots Steve Zimmerman (79) and Tim Wiebe (03), and crew members Franklin Berry (75-77) and Josh Wells (03).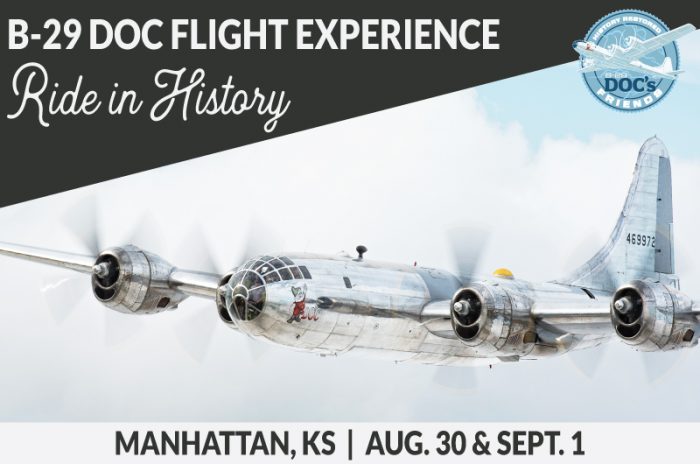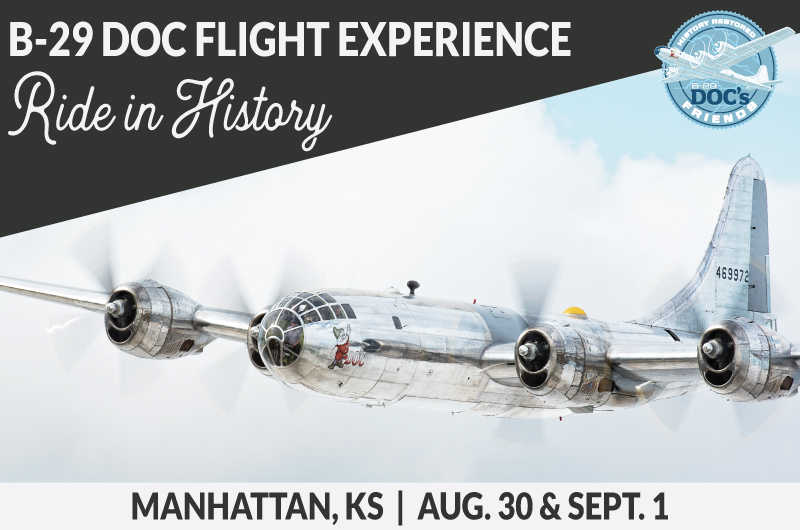 In addition to the flyover, B-29 Doc will be available for ride flights during the weekend. The B-29 Doc Flight Experience rides will be operated out of Manhattan Regional Airport Friday, August 30 and Sunday, September 1. 
"As a K-State graduate and B-29 pilot, I'm humbled to help my alma mater kickoff the 2019 season with a B-29 flyover," said Steve Zimmerman, B-29 Doc pilot. "Bringing Doc to K-State and Manhattan as a salute to kick off the Coach Klieman era, while honoring our nation's heroes, will be a highlight our 2019 tour season. And it's another step in our mission to preserve our nation's history and recognize the sacrifices of the men and women who serve our country and defend our freedom."
The flight schedules for the B-29 Doc Flight Experience are 6:30 p.m., Friday, August 30, and 9:30 a.m. and 11:30 a.m., Sunday, September 1.
For details about the B-29 Doc Flight Experience and to purchase ride tickets, visit www.b29doc.com/rides. 
BOOK YOUR SEAT IN HISTORY TODAY!
Each B-29 Doc Flight Experience will last approximately 90 minutes and include a 30-minute ride. Prior to takeoff, passengers will experience a crew briefing and learn more about the history of the B-29 and the role it played in U.S. history. Passengers will also get to hear and see the sights and sounds of engine starts and run-ups prior to takeoff.