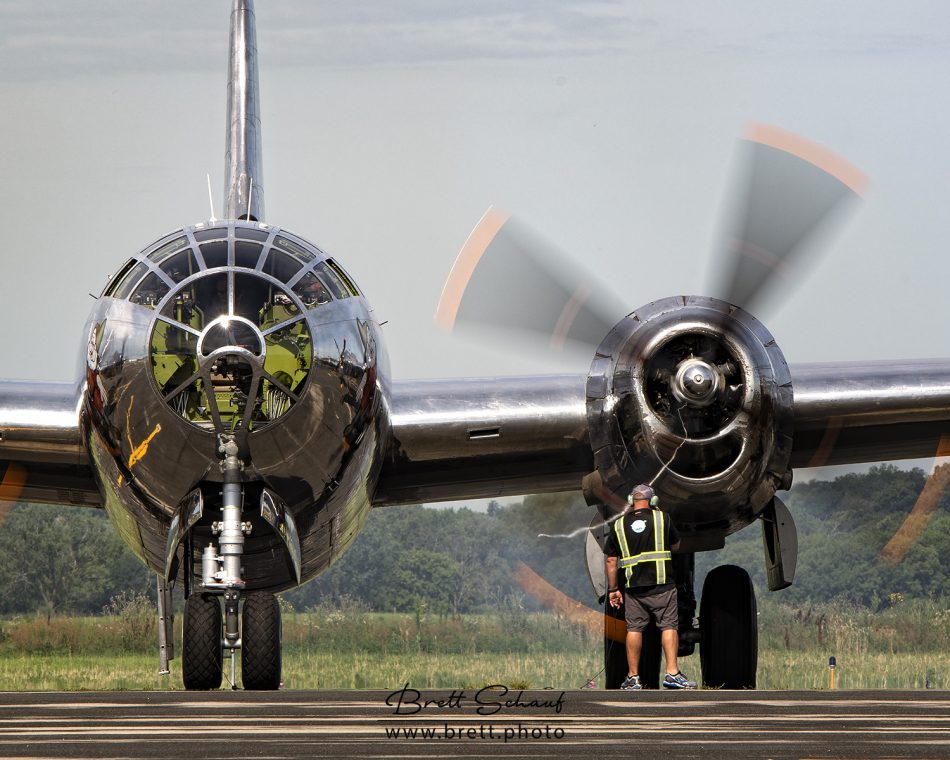 The arrival and event schedule for the B-29 Doc Flight Experience and Ground Tour stop at Inyokern Airport and the China Lake/Ridgecrest, CA area has been delayed by 24 hours.
"Due a minor maintenance item in Sacramento, we are delaying our arrival at Inyokern Airport by 24 hours," said Josh Wells, B-29 Doc general manager and executive director. "While the maintenance item is minor, it requires a part to be shipped from Wichita, KS to Sacramento, which has created our travel delay."
The public event previously announced will be hosted at Inyokern Airport on Wednesday, Oct. 9 from 11:30 a.m. to 6 p.m. Details of the event can be found here.
Additionally, the B-29 Doc Flight Experience rides scheduled for Tuesday, Oct. 8 have been rescheduled for Wednesday, Oct. 9.  All passengers and ticket holders have been alerted via email about the schedule change and will be granted a refund if they are not able to attend the new event date.