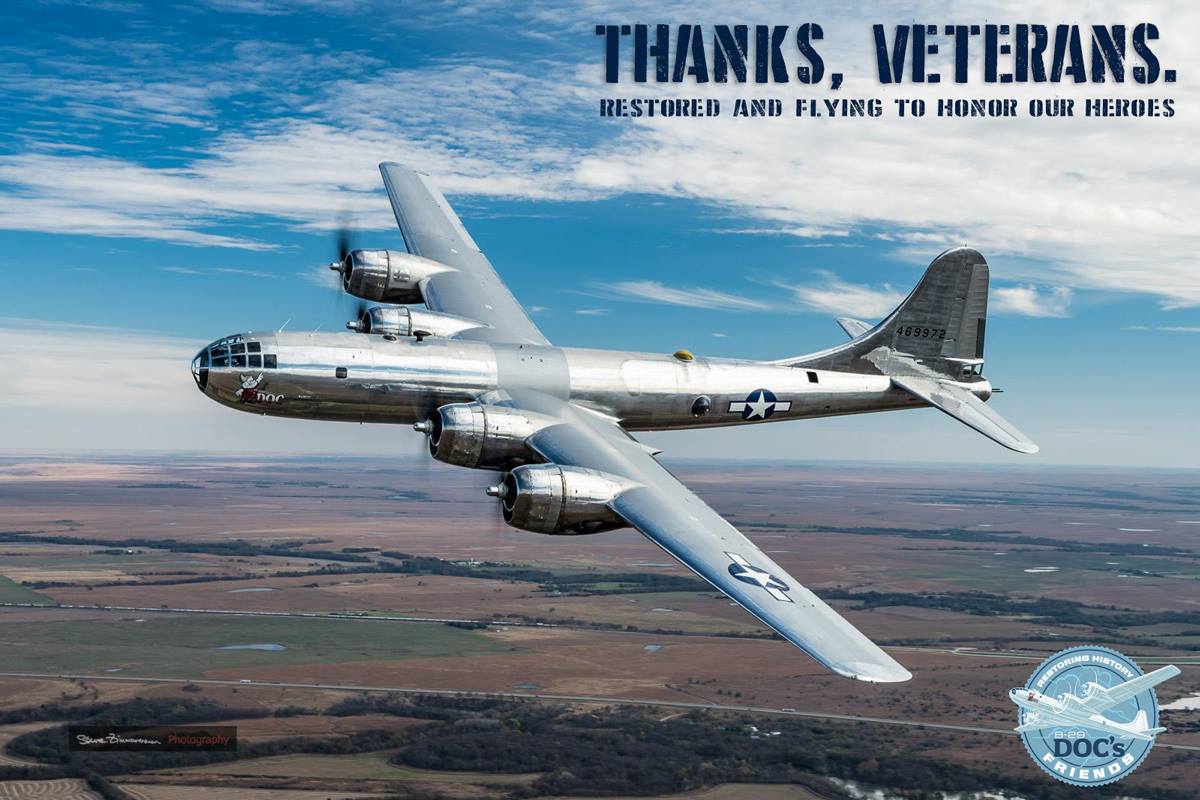 B-29 Doc will be featured on NATIONAL TELEVISION, Sunday, Nov. 13.  We know this is short notice, but the producers at CBS Sunday Morning notified us early early Saturday about the decision to air Doc's story. Check your local TV listings for the CBS Sunday Morning air time in your area. In the Central Time Zone, CBS Sunday Morning begins to air at 8 a.m. If you miss it, we will share the video with you later. (NOTE: If there is any breaking news, etc., CBS News may pull the Doc story and hold it for another broadcast)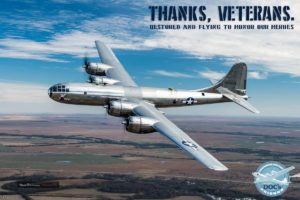 You may have noticed the past week has been busy, exciting and historic for our team in Wichita. Last weekend, our crew successfully flew our B-29 multiple hours with multiple takeoffs and landings. Also for the first time, Doc landed at Wichita's Eisenhower National Airport, which will be the eventual permanent home for Doc after we build a new hangar on the airport grounds.
In case you missed it, we were able to record some amazing and breath-taking video, all of which is available on the Doc's Friends website. We have many photos to share in the coming days, too, so we'll keep you posted.
Thanks for your support and interest in our project. Soon, we will be announcing plans for a capital fundraising campaign to raise money to build the permanent home for Doc that was mentioned above. Be sure you sign up for updates on the website so you'll be among the first to know about the hangar plans, and any other Doc news.