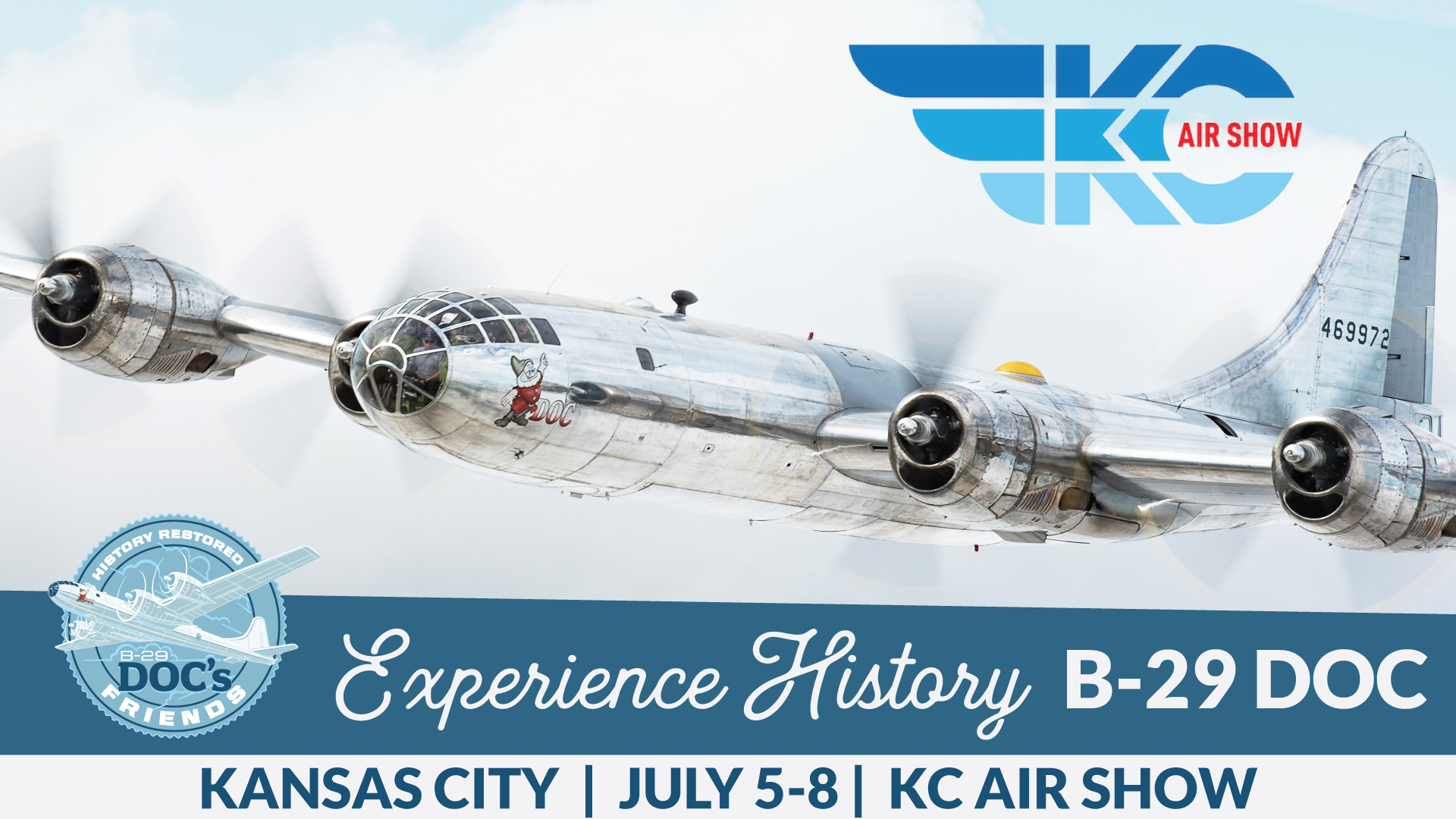 B-29 Doc will attend the Kansas City Air Show, July 6-7, at Charles B. Wheeler Downtown Airport, Doc's Friends and Kansas City Air Show organizers announced today.
Doc will arrive in Kansas City Friday, July 5 and will be on static display during the show at Charles B. Wheeler Downtown Airport. B-29 Doc Flight Experiences will also be offered Sunday, July 7 and Monday, July 8, following the airshow.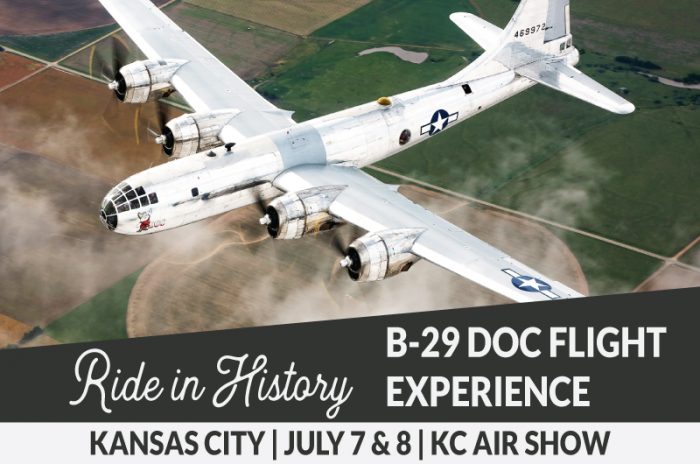 "We are excited to add Kansas City to our list of 2019 B-29 Doc tour stops," said Josh Wells, B-29 Doc executive director and general manager. "Giving people a chance to see one of only two flying B-29 Superfortresses, while celebrating our nation's history and honoring its brave heroes, will make for a great weekend in Kansas City."
Airshow attendees will be able to climb inside B-29 Doc during the show and learn more about the historic, one-of-a-kind warbird.
RIDE IN HISTORY
For those who desire, B-29 Doc Flight Experience rides will also be available for purchase. Tickets for B-29 Doc ride flights during the airshow weekend are on sale now and can be purchased at www.b29doc.com/rides. Each B-29 Doc Flight Experience will last approximately 90 minutes and include a 30-minute ride. Prior to takeoff, passengers will experience a crew briefing and learn more about the history of the B-29 and role it played in U.S. history. Passengers will also get to hear and see the sights and sounds of engine starts and run-ups prior to takeoff.
Additional tour stops for Doc in August, September and October are still being finalized and will be announced soon. More information about the current tour scheduled for 2019 can be found online at www.b29doc.com/events.