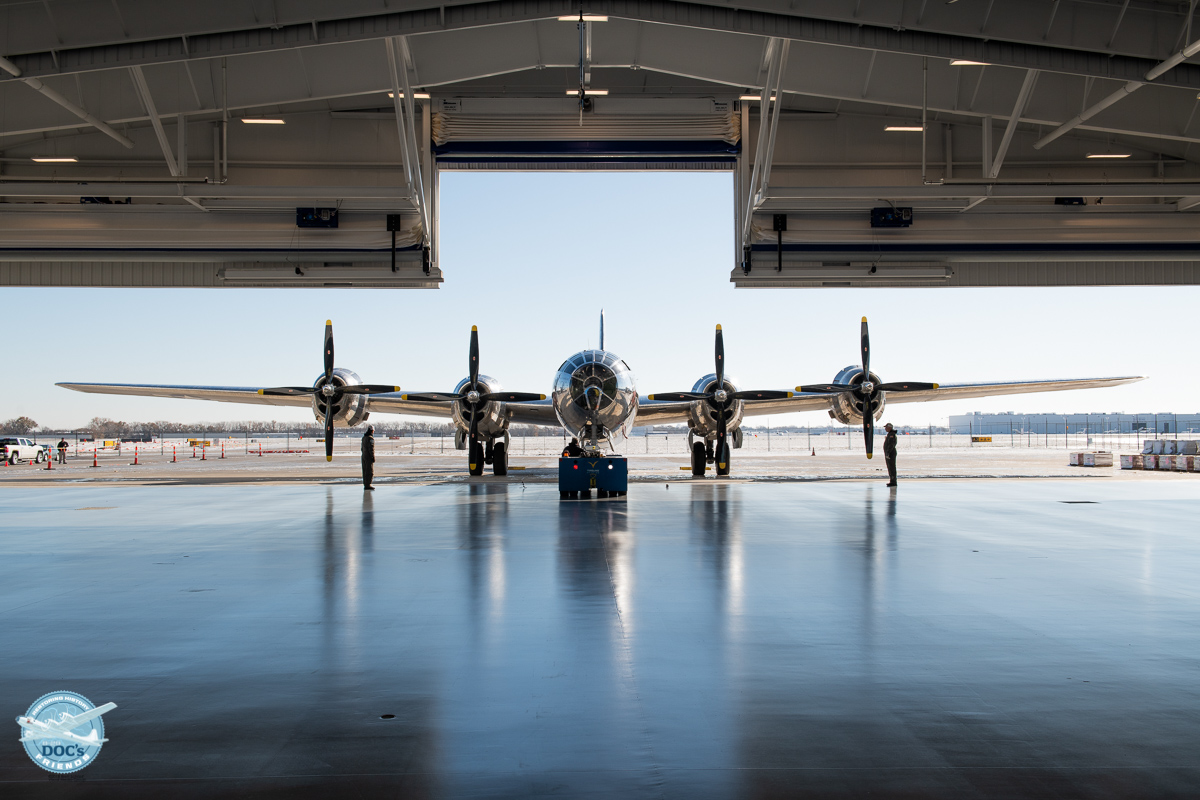 The B-29 Superfortress known as Doc has officially moved into its new home in Wichita. The new 32,000 sq.ft. B-29 Doc Hangar and Education Center is located at Eisenhower National Airport and will provide the backdrop for Doc's Friends volunteers to maintain and continue to operate the historic warbird.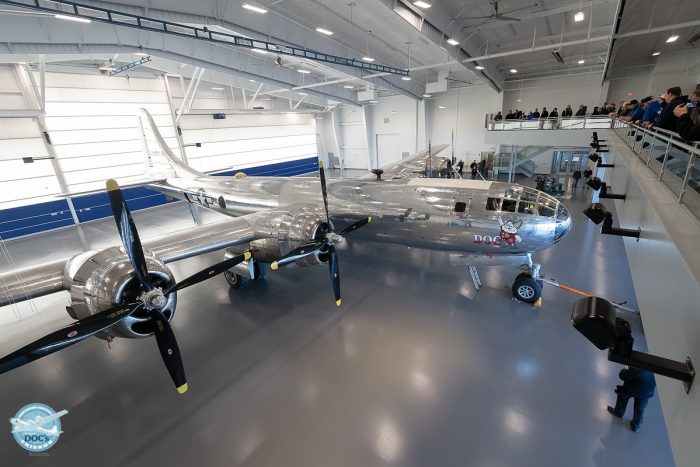 "Eighteen years ago this group of volunteers started a restoration project that many people thought would never be completed," said Josh Wells, Doc's Friends spokesman. "Then in 2016, this same group of dedicated volunteers celebrated the completion of Doc's restoration when Doc roared back to flight. Now, two years later, we are celebrating again as Doc has completed a 20 year journey from China Lake in the California
Desert to his new home at Eisenhower National Airport in Wichita, Kansas. Welcome home Doc."
Construction on the $6.5 million facility began in November of 2017 and while the hangar and maintenance portions of the facility are completed, work continues on the education and visitors center portion of the project. The work includes the need to to raise an additional $800,000 to help finish the education and visitors center.
"Over the past three years, we've raised about $5.7 million toward the $6.5 million project," Wells said. "While we have successfully raised enough money to build the structure, there's still plenty of work to be done to finish out the interior of the facility. This will ensure generations to come will be able to learn about Greatest Generation and how the B-29 helped protect our freedom, and how it helped solidify Wichita as the Air Capital of the World."
The Doc's Friends maintenance crew will begin the scheduled winter maintenance activities for the warbird later this month. Construction and installation work for the education and visitor's center is expected to be completed by the end of the year, pending additional funds raised. The B-29 Doc Hangar and Education Center is expected to open to the public in January.
Meanwhile, you can still purchase a brick or granite paver to honor a loved one, or to simply say you're a part of the Doc's Friends family! Click here to learn how you can get involved today! 
The bricks and pavers that have already been ordered are on site and will begin to be installed this week at the hangar location.