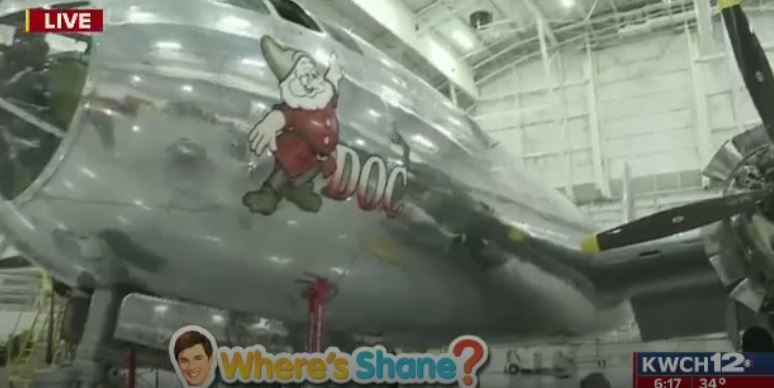 In honor of Veterans Day, the KWCH-TV/KSCW-TV morning show segment "Where's Shane?" stopped by to visit B-29 Doc and the restoration and maintenance crew Friday morning, Nov. 10.
The crew spent more than three hours in the hangar at Air Capital Flight Line in Wichita and produced six live segments during the morning show.
Click on the links below to watch the video segments:
Meanwhile, following the official groundbreaking for the new B-29 Doc Hangar and Education Center at Wichita's Eisenhower National Airport in September, major construction on the $6.5 million project is expected to begin at the end of November or beginning of December. It's expected to take about eight to nine months to build.
Fundraising for the hangar continues through commemorative brick sales, window cutouts and calendars.