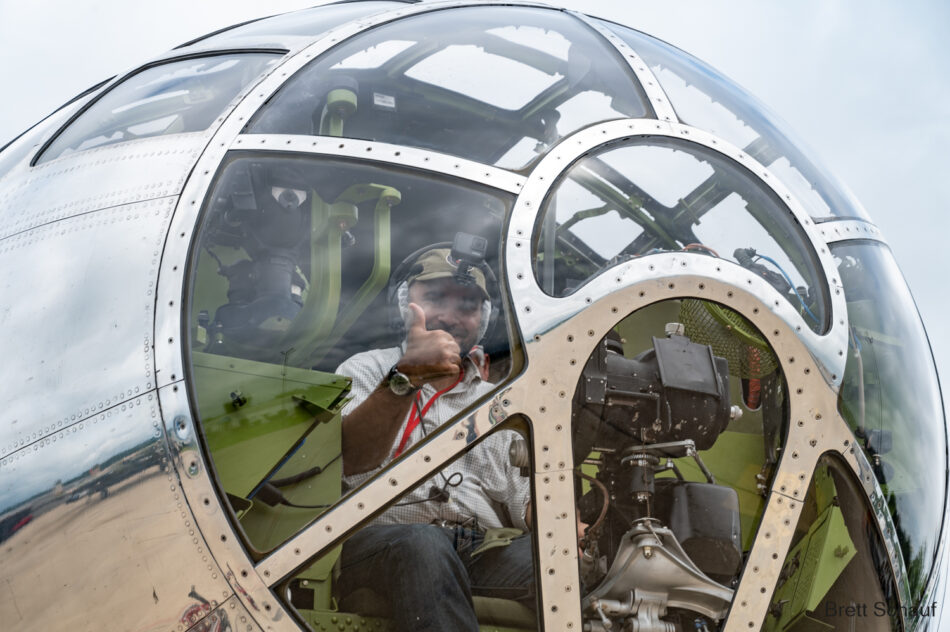 The B-29 Doc History Restored Tour will land at Cincinnati Municipal Airport and Lunken Airfield, Thursday, July 15, for a three-day tour stop.
B-29 Doc is one of only two B-29 Superfortresses still airworthy and flying today. The Cincinnati stop is the third stop for the B-29 Doc History Restored Tour in July that includes visits to a total of seven cities across five states.
Upon arrival, B-29 Doc will be greeted by Cincinnati Warbirds EAA Squadron 18, along with veterans from World War II who served on B-29s. Other aircraft that will be included in the July 16 through July 18 event are P-51 Gunfighter, B-25 Yankee Doodle, TBM Avenger, T-28 Trojan, T-6, T-34 and L-17.
BOOK YOUR RIDE ON B-29 DOC IN CINCINNATI!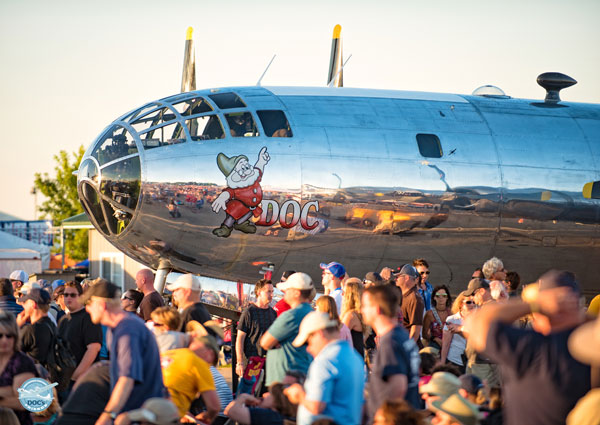 "This weekend in Cincinnati, warbird fans will have a unique opportunity to see the aircraft that helped defend freedom and gave the Allies the victory over oppression during World War II," said Josh Wells, B-29 Doc general manager and executive director. "Last September when we were in Cincinnati, COVID-19 prevented us from being able to allow the public to have cockpit and ramp access. This weekend, we'll be able to offer an up-close and personal experience with the machines that were designed, built and maintained by the Greatest Generation."
The schedule for the B-29 Doc History Restored tour stop in Cincinnati includes ground and cockpit tours for all aircraft Friday, July 16, from 9 a.m. to 4 p.m. B-29 Doc Flight Experiences will be available at 9 a.m. and 11 a.m. on Saturday, July 17 and Sunday, July 18, followed by ground and cockpit tours from 12 p.m. to 4 p.m. both days. Details on ride flight ticket availability can be found here: www.b29doc.com/rides. Tickets for ground and cockpit access can be purchased at the gate for $10 per person or $20 per family.
Those interested in attending the ground and cockpit tour event, as well as aircraft rides, should arrive at the Lunken Airport Terminal at 262 Wilmer Ave. Cincinnati, OH 45226.
"Our mission is to honor the Greatest Generation and tell the stories of our nation's heroes to preserve their legacy. Joining with the Cincinnati Warbirds EAA Squadron 18 allows us to further tell those stories and honor the men and women who have served our nation and who continue to fight to protect freedom at home and abroad. We are humbled to share the ramp at Lunken with the EAA's most renowned warbird chapter in the country," Wells said.
The B-29 Doc History Restored tour in the month of July launched in Wichita, KS, on July 2. Over the course of the month of July, B-29 Doc will visit St. Louis, MO; Terre Haute, IN; Cincinnati and Cleveland, OH; Kalamazoo, MI; and Oshkosh and Appleton, WI, before returning to the B-29 Doc Hangar, Education and Visitors Center in Wichita August 2.