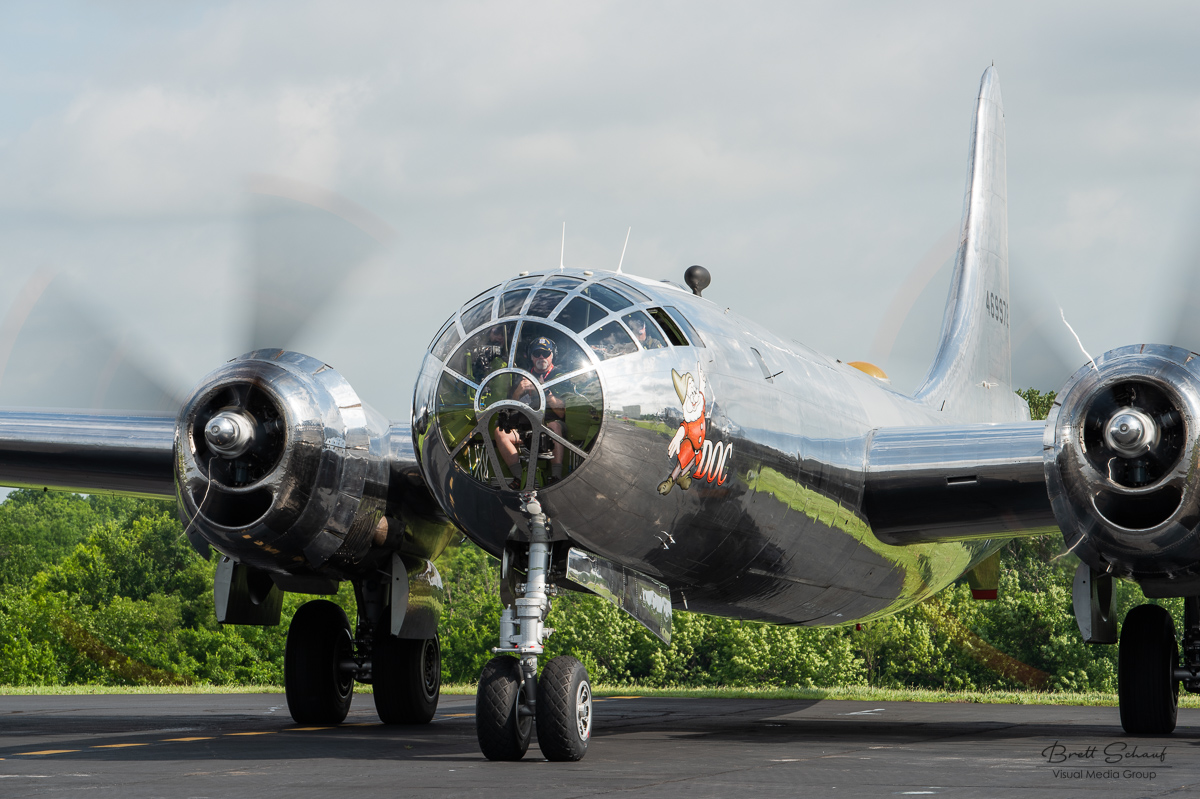 The B-29 Doc Flight Experience tour will land in Olathe and New Century, Kan., September 6-8.
Doc will arrive at New Century Airport Friday, September 6 and will be available for ground and flight deck tours Friday evening and then in the afternoon Saturday and Sunday, September 7-8, following ride flight experiences.
"Our mission is to honor the men and women who designed, built, flew and maintained these warbirds so that future generations will never forget the sacrifices of the Greatest Generation," said Josh Wells, Doc's Friends general manager and executive director. "Operating B-29 Doc as a flying tribute to those who have served, and those who continue to serve to protect our freedom, is how we ensure the legacy of our nation's heroes is preserved forever. Whether you walk around, climb inside for flight deck tour, or book a seat on a ride flight, getting a chance to see one of the only two remaining B-29 Superfortresses flying today is a unique and one-of-a-kind experience."
Gates will open September 6 at 3 p.m. until 7 p.m. for static display and flight deck tours. Gates open at 10:30 a.m. Saturday, Sept. 7 and Sunday, Sept. 8, and will close at 5 p.m. both days. Admission for the static display event and flight deck tours will be $10 per person. Flight deck tours of B-29 Doc will begin at approximately 11:30 a.m. both days following morning ride flights.
"We're honored to have the opportunity to host Doc's visit to New Century," said Brian Von Bevern, wing leader for the Commemorative Air Force's Heart of America Wing. "To see such a rare and beautifully restored aircraft is a thrill. Doc is unmatched as a flying tribute to America's World War II veterans."
BOOK YOUR SEAT ON HISTORY NOW!
The flight schedule for the B-29 Doc Flight Experience is 9 a.m. and 10:30 a.m., Saturday and Sunday, Sept 7 and 8. For details about the B-29 Doc Flight Experience and to purchase ride tickets, visit www.b29doc.com/rides. 
What's it like to fly in Doc? Check out the video below!